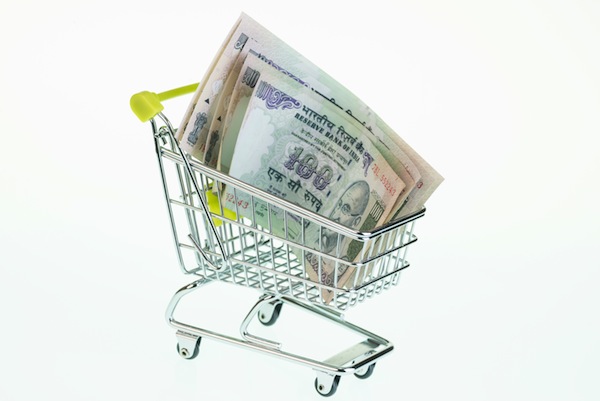 At first glance, India's burgeoning economy appears to be delivering on its promise for U.S. exporters and corporate investors. Bilateral U.S.-India trade in goods, after all, has risen more than eightfold from $7.6 billion in 1994 to $62.2 billion last year.
Although such growth figures are reminiscent of the U.S. trade relationship with China, there's a stunning difference in the composition of that trade: While China became a popular location for manufacturing of low- and medium-value products later exported to high-income nations, India's comparative advantage has been largely in the services sector, where the country's customer service call centers and IT service providers have taken advantage of its workers' English-language skills.
India's U.S. trade pales in comparison with that of China. Bilateral U.S. goods and services trade with China totaled $536 billion in 2012, nearly 10 times the value of U.S.-India trade. Of that total, U.S. exports to China totaled $111 billion, about five times more than exports to India. Total U.S. imports from China reached $426 billion, more than 10 times the value from India. 
On the container shipping side, the gap is just as stark. China's 11 million 20-foot-equivalent units in two-way U.S. trade in 2012 were 10 times the volume to and from the Indian subcontinent, according to JOC sister company PIERS.
Why isn't trade with India growing more rapidly? One key factor has been the inability of Indian national and local governments to modernize the country's backward transportation and trade infrastructure.
"The ports are not what you would expect from a country the size of India," said Mark Widner, director of international transportation and customs at Dallas-based Dal-Tile, the flooring manufacturing subsidiary of Mohawk Industries.
Dal-Tile imports stone and granite from India, mostly through the ports of Chennai and Mumbai. Widner expects Dal-Tile to import more than 1,000 TEUs from India this year, up from 872 in 2012 and about 700 in 2011.
But Widner, whose company also sources stone products from China for the U.S. market, notes that roads and gates at Indian ports tend to be older than in China, except for rare exceptions such as Vishakhapatnam, a comparatively modern port on India's Southeast coast. In other major cities such as Chennai, ports are often "in the middle of the city, and there is no place to build new roads," he said.
Port expansion is a "very political" process that "is hard to do" in India, a democratic country in which local farmers can block efforts to relocate them, Widner said. "It's not like China, where they can kick out people (from their land). In China, they just go in and build it. The ports are very modern," raising the productivity of the entire supply chain and making it more feasible for foreign manufacturers to outsource production there.
While China has transformed its transportation infrastructure under the authoritarian hand of its communist government, "not a lot has changed" in India since Widner set foot there more than a decade ago.
At the time, "It seemed that India had the potential to compete with China," he said. The Indian work force was plentiful, and it had a good knowledge of the English language. Unlike in China, there were also plenty of coastal areas in India that enjoyed good access to sea lanes leading to major markets in every direction — Europe, Asia and Africa.
Because of politics, however, India has "fallen behind China, and they will have a hard time catching up," Widner said.
Contact Alan M. Field at alanfield0@gmail.com.