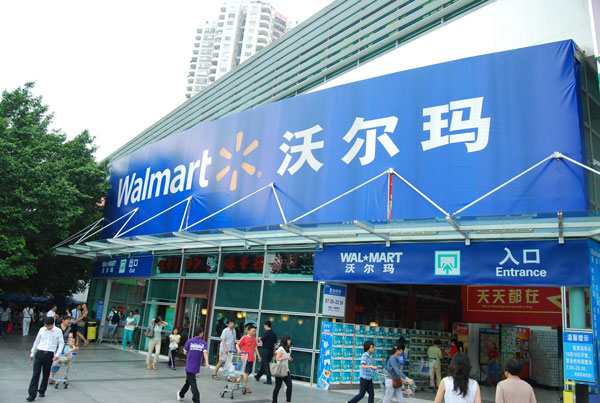 The U.S. economy is one of the least exposed to slower growth in China, according to the latest analysis from Nomura Markets Research. But any China slowdown will still have a major impact on global growth.
The anchor report released by the investment bank earlier today forecasts that China's GDP growth will slip from an expected 7.4 percent this year to 6.9 percent in 2014.
More worryingly, Nomura believes there is a 10 to 20 percent chance that growth could duck below 6 percent in 2014. Such a dramatic decline would have a major impact on other Asian economies, as well as on those European, Latin American and Pacific countries that are most exposed to a downturn in Chinese imports.
"Given the size of China's economy — its nominal GDP at today's market exchange rates is on track to reach $9 trillion this year, double the size in 2008 — and its growing connectivity to the rest of the world, there is no doubt that the impact of a slowing China economy on the global economy will be much bigger than it was five years ago," the report said.
Nomura's analysis found that a drop in China's GDP growth of 1 percent below the bank's baseline forecast of 6.9 percent GDP growth in 2014 would reverberate to such as extent that global economic growth excluding China would be reduced by 0.3 percent.
Under this risk scenario, Hong Kong, Singapore and Taiwan would likely see growth fall by 1 percent as Chinese demand for imports would slow dramatically. Major suppliers of commodities including Australia, Colombia, Chile, Malaysia and Brazil would also suffer serious slowdowns.  
In the euro area, the overall impact would be a 0.3 percent decline in GDP growth, with Finland, Austria, Belgium, Germany and the Netherlands among the most exposed. By contrast, the U.S. and Canada would see a minor decrease in GDP growth; even though U.S. exports to China have been growing, they still only constitute a small proportion of the total economy.
"We believe that the likelihood of China experiencing this risk scenario is a non-trivial 10 to 20 percent," said Rob Subbaraman, Nomura's chief economist and head of global markets research, Asia ex-Japan. "We have considered a range of stresses which the economy faces from many dimensions, including financial leverage, pollution and social tensions."
Nomura's baseline forecast of 6.9 percent GDP growth in China next year was formulated on the expectation of 6.7 percent growth in the first half of the year followed by a recovery in the second six months. Both cyclical and structural factors are expected to contribute to the slowdown.
"Structurally, China's potential growth is on a downtrend due to a dwindling labor force and a lack of reform," the report said. "Cyclically, the monetary policy stance has changed from its loose bias in the second half of 2012 and first quarter of 2013 to a tightening bias since the second quarter of 2013. The systemic deleveraging process after such a profound period of credit growth is likely to last well into 2014."
Under the bank's risk scenario in which GDP growth slows to 5.9 percent for full-year 2014 and just 5 percent in the first half of the year, the high level of leverage in   China's economy and policy tightening would likely lead to a faster deleveraging process, higher interest rates and a credit crunch. "All of which would combine to cause a sharp slowdown in economic growth," the report concludes.
Contact Mike King at mikeking121@gmail.com.