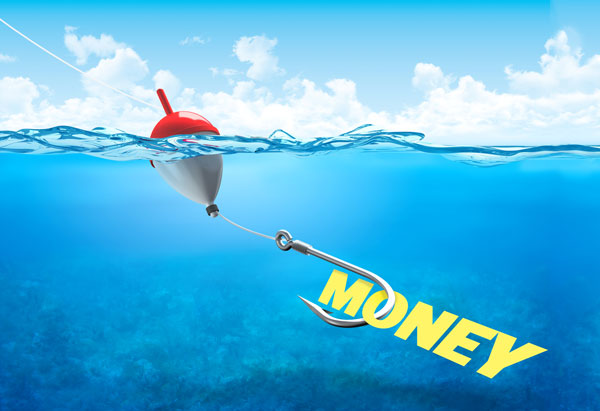 Ron Widdows spent much of May on a European roadshow to explain to investment managers and bank analysts why they should feel confident about investing in his company's upcoming bond issue.
"We are the first family-owned German shipping company to step into the public market," said Widdows, CEO of Hamburg-based shipowner and operator Rickmers Holding. "The traditional sources of equity and debt financing that German shipowners used to build a large portion of the world container ship fleet are no longer available. So positioning to attract new investors and access new sources of financing is critical."
Rickmers Chairman Bertram Rickmers brought Widdows and a new team of financial executives into the company last year to restructure the company's balance sheet so it could tap the public capital markets for the first time. The bond issue, designed to raise up to 200 million euros ($261 million), illustrates the new methods shipping companies are using to raise money in public markets at a time when traditional sources of ship finance are drying up.
"It's difficult for all, our company as well, so we step out into the public," Widdows said. "This is the first glimpse that the investment community and customers that load cargo on our ships and the charterers of our ships have visibility into what's inside one of these companies. It's not just open kimono. You're standing naked in the sun — the only one out there. That's a big step for a family-held business."
An End to Overcapacity?
Ship finance is so scarce that the glut of vessel capacity that's depressing freight rates in the major east-west trades this year could vanish by 2016 unless shipowners and shipping lines find new ways to finance orders for the fuel-efficient ships they'll need if they hope to lower their costs. New ship orders, if not drying up, have been getting fewer and farther between because many carriers are still saddled with heavy bank debts for ships they ordered before the 2008-09 recession.
The German KG groups that used to order so many new container ships on speculation that they could be chartered out have all but gone out of business. Only carriers and shipowners with the strongest balance sheets, such as Maersk Line, the world's largest container line, have had no trouble raising money for new ships. Other carriers and shipowners are undergoing a long and carefully thought-out process to find the money to pay for new ship orders.
While the death of the KG groups has effectively killed the source of finance for about a third of the new container ships that used to join the fleet every year, some new and some old sources of ship finance are stepping in to fill part of the void. Asian export and commercial banks are extending loans, but usually only to Asian carriers and shipowners. The traditional European ship finance banks have slashed the number of new ship loans they offer while they wrestle with bad loans to the KG groups in their existing portfolios, but they are still lending to blue-chip shipowners. Some private U.S. companies are testing the ship finance waters, but are asking a premium for taking on the counterparty risk involved.
Advantage: Asia
A distinct dichotomy has developed in the availability of financing for carriers and shipowners in Asia and Europe. The cost of capital is far lower for Asian carriers than for some European carriers with weak balance sheets. Shipowners that charter container ships to carriers also are asking a premium for charters to carriers that have had to restructure their debts because of the perceived financial risk.
"If you're a well-established liner major, particularly if you're an Asian liner major, there's no shortage of capital today, and there's no shortage of people willing to put capital to work with you," said Graham Porter, managing director of Seaspan, the Hong Kong-based ship operator that charters its vessels to the major liner companies. "But if you're one of the liner majors that went through restructuring in the last downturn and are still bobbing there, it's incredibly difficult to get access to capital."
Mediterranean Shipping Co. and CMA CGM, the second- and third-largest container lines by fleet capacity, are in the market for new ships, Porter said, but have had trouble finding financing. Both have had to restructure billions of dollars in bank debts and sell off some of their port holdings to pay down those debts.
Zim Integrated Shipping Services, which has debts of approximately $2.7 billion, plans to sell stakes in two Chinese container manufacturers and is negotiating with potential buyers for some of its other non-core businesses, including logistics operations and stakes in global cargo terminals, to strengthen its balance sheet and focus on container shipping. Zim is seeking to finance new post-Panamax ships that can take advantage of the Panama Canal expansion.
Some European carriers have announced letters of intent to order new ships but haven't been able to get financing and are still seeking capital. Porter cited a deal announced last year by one carrier to build 20 ships with capacities of 9,000 20-foot-equivalent units, but the deal is still being "kicked around" by ship brokers in capital markets, trying to find a moderate cost of capital.
Asian carriers have been able to get financing from a combination of export banks and commercial banks. "It's regional money that supports regional players," Porter said. Seaspan, for example, was able to obtain financing in Taiwan this year for construction of five 14,000-TEU container ships for long-term charter to Taiwanese carrier Yang Ming.
But regional Asian banks may not be able to provide enough capital to make up for the dearth of financing left by the end of the KG groups. "There will be some ships ordered and unusual financial deals made to circumvent the normal state of financing and credit-risk assessment through unusual deals in China," Widdows said. "But does that replace a third of the asset flow into the industry? I don't think so."
The pending drop-off is evident in Alphaliner's forecast of new vessel deliveries over the next few years. The research analyst estimates the global container fleet will grow 6.6 percent this year and 7.3 percent in 2014. But then deliveries tail off, with growth falling to 2.8 percent in 2015 and shrinking 0.5 percent in 2016.
Click Image to Enlarge

Filling the Gap
How will carriers and shipowners make up for any shortfall? Under the KG system, ships were built speculatively without all financing or charter agreements in place. That provided plenty of capacity when carriers needed to charter more ships as demand and rates increased. But without ships built on spec and available for charter, carriers will have to plan well in advance.
"Now to get a ship built, you've got to have financing. And you've got to have a charter or you won't get financing," Widdows said. "That means the speculative ordering is over, at least for now. That completely changes the dynamics of the flow of assets into the marketplace."
Widdows thinks this could spell a shortage of new fuel-efficient post-Panamax vessels of up to 10,000 TEUs by 2015 or 2016, just when they will be needed to fill out the strings that will be able to transit the expanded Panama Canal.  
"Unless there is a considerable emergence of equity investment in addition to debt finance, and if this goes on, you could find a squeeze on certain size ships," he said. "Many of the Panamax ships will still be required because there won't be post-Panamax ships to replace them."
For the major carriers, that means the way they plan for and order new ships is changing, and returning to an earlier model. "In 2002, all of the decisions being made at a liner major were being made by the planning department," Porter said. "Then it went to the marketing guys, who said, 'Give me more tonnage so I can sell more slots and make money.' Then it went to the accountants who said, 'Save me money however you can because we are losing too much.' Now we are back in the planning department."
Those planners are studying the market, the ship types, how they will fit into their services over the next 10 years and how they interact with their alliance partners. "It's a much more thoughtful, detailed process than it ever was in the last 10 years," Porter said.
Priority No. 1: Controlling Costs
But even the planning departments at these carriers can't predict whether demand for vessel capacity will increase or decrease several years in the future, or whether freight rates will rise or fall. So they are focused on the one element of ship operations they can control: costs. That means they will have to order or charter more of the big new fuel-efficient ships that can lower their slot costs.
"In the last few months, we've seen renewed interest from the public markets and the private equity sector in financing orders for new ships of 8,000 to 9,000 TEUs," said Peter Shaerf, managing director of AMA Capital Markets, a New York-based investment bank that specializes in the maritime sector. "Some of these appear to have been ordered on spec, without charters, and that's a big change. Five years ago, the biggest ship you would order on spec was 2,500 to 3,000 TEUs. Now people are doing 8,000 to 10,000 TEUs."
Costamare, the Greek container ship charter owner that formed a joint venture with U.S. private equity group York Capital Management in May to spend $500 million on vessel acquisitions, is a prime example. Costamare, which is listed on the New York Stock Exchange, said the joint venture, in which it will have a 25 to 49 percent stake, is expected to be each partner's exclusive vehicle to acquire container ships during a two-year period.
Shaerf said he's seeing a rush to order ships in the 8,000- to 10,000-TEU range because their prices have fallen so sharply in the last few years and because they will be the workhorses that will carry Asian cargo to the U.S. East Coast when the Panama Canal opens its new, expanded locks in 2015. "A lot of the new money that is being raised is targeted at that capacity," he said. "I think there will be a significant amount of new ordering for that type of tonnage."
One reason private and public investors are looking to finance orders is the plunging prices for new, fuel-efficient container ships. The newest 13,000-TEU ships cost $106 million, compared with $175 million in 2010. "If you figure that the new ship is steaming 65 percent of the time, your annual savings in capital and operating costs are around $12 million a year," Shaerf said. "It's similar for other ships if you scale that down. If you present-value that cost over the life of the ship, it's a savings of $100 million."
"What the industry needs to do is begin the process of getting their costs materially lower in the form of ships that are lower-asset costs, which they are now. That may change over the next year or two, but the fuel-consumption savings are considerable," Widdows said.
Rickmers Group has signed a letter of intent to order 10 ships of 10,000 TEUs that will be delivered — by design — in the second half of 2015 or early 2016, when the Panama Canal expansion is completed. But Rickmers won't firm up the order until it has charters in place for them. "We would not undertake building ships of that size on a speculative basis," Widdows said. "Either the charters are there or these things don't go ahead."  
Contact Peter T. Leach at pleach@joc.com and follow him at twitter.com/petertleach.