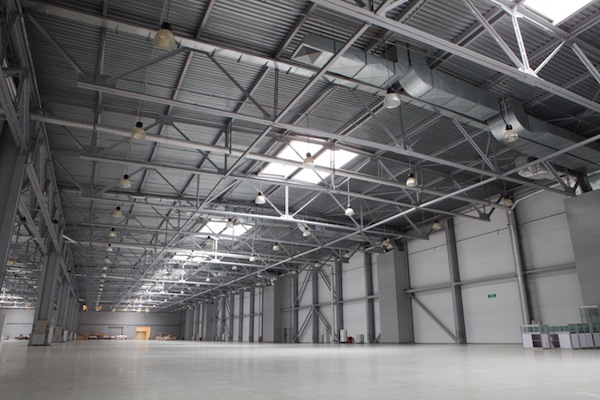 With pension funds and investment trusts buying more warehouses and distribution centers, "true" developers of industrial real estate are becoming harder to find, according to industry executives.
"The number of true developers has shrunk considerably," John Magness, senior vice president/director, Hillwood Properties West Coast, told the NAIOP I.con conference Thursday in Los Angeles.
The traditional industrial real estate development company purchases the land, secures all entitlements and environmental permits, builds the facility, rents it out and holds on to the property for years.
When money got tight and industrial real estate developments ground to a near halt during the economic recession of 2008-09, a different model emerged. Large, well-heeled investment funds moved in to purchase the properties that industrial real estate firms built. "They want fully entitled, completely permitted buildings," Magness said.
Increasing penetration by large investment institutions is making it harder for smaller real estate developers to remain in the industrial space, said Kim Snyder, president, Southwest region, at Prologis. Snyder said the industry would lose something if these one-off developers diminish because they were a force for creativity in industrial real estate.
Another emerging trend in warehouses and distribution centers is the buzz of late surrounding the need for taller facilities. For years, 32 feet of clearance had been the industry standard, but more companies today are talking about clearances of 36 to 40 feet.
Adding four to eight feet of clearance allows the tenant to secure an extra pallet position, said Joseph Trinkle, senior vice president and regional director of Liberty Property Trust. However, much of what has happened to date has been talk. There has not been much demand for taller structures.
In fact, the panelists agreed that about 6 to 10 percent of the deals they have been involved in recently were for facilities with 36-foot clearances, and none of their clients asked them to build a warehouse with a 40-foot clearance. When the 40-foot clearances come on the scene, they could be centered in the e-commerce fulfillment sector, they said.
The panelists also agreed that construction costs of late have been flat, although permit fees, environmental requirements and other backside costs are increasing.
One factor that is not changing is a fundamental tenet of the industrial real estate industry that cargo interests want their warehouses and distribution centers to be located near large population centers served by excellent rail and truck transportation. "The hot markets are about people and transportation," Snyder said.
Contact Bill Mongelluzzo at bmongelluzzo@joc.com and follow him at twitter.com/billmongelluzzo.