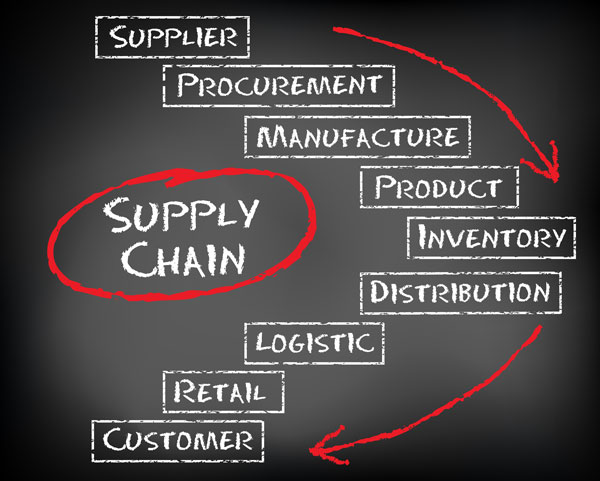 Ask a 3PL and a technology provider to define what a supply chain control tower is and you'll likely get two different answers. It is, after all, a concept that means different things to different people. But while the definition may vary, there's no doubt that the concept is attracting growing interest from 3PLs and technology providers alike amid increasing signs that a stronger economic recovery is approaching.
Capgemini Consulting defines control towers as centralized hubs with the requisite technology, processes and organizational structure to capture data for enhanced visibility. The cross-divisional hubs are used for gathering and distributing information that allows organizations to detect and act on risks and opportunities more quickly, and to improve short- and long-term supply chain decision-making.
Control towers should enable three levels of managerial control over the supply chain: strategic, tactical and operational, according to Capgemini's recent study, "Global Supply Chain Control Towers."  
The concept of supply chain control towers refers to gaining control of the information flow around transportation, inventory and order activity, and managing those activities in a single portal, said Terry Haber, vice president of the Americas for CEVA Logistics' technology sector.
CEVA sees control towers as inclusive of most or all supply chain partners. Control towers add a layer of visibility to global supply chains, in effect shadowing orders and shipments. All of the data and documentation exchanged between supply chain partners is routed to the control tower.
Netherlands-based CEVA has control towers worldwide to manage information for multiple customers. Each control tower has a leader, an account team and three functional groups; one for interfacing directly with carriers and 3PLs, a group for interfacing with procurement departments and suppliers, and a reporting group. 
Haber believes CEVA and other global 3PLs have a competitive advantage over supply chain technology providers that offer control tower services in the marketplace. Multiparty supply chain platforms and dashboards provide critical infrastructure and interfaces, but don't necessarily offer the global reach, experience or core competencies in logistics that 3PLs possess.  
CEVA established its first control tower in 2002. One of its clients, a major global original equipment manufacturer for the automotive industry, had hired a consulting company to act as a fourth-party logistics provider. When the arrangement didn't work out, the company turned to CEVA, one of its primary 3PLs. CEVA set up five control towers on the company's behalf. The first, in Antwerp, Belgium, was staffed with some 100 people and responsible for standardizing ordering formats for suppliers worldwide.
Once the towers were in place, CEVA engaged freight forwarders and carriers, all operating under previously established standardized rules of communication. The standardized platform enables CEVA to manage the supply chain by exception, simplifying operations and reducing costs for the OEM. 
"Control towers enable you not just to track shipments but also inventory and orders," Haber said.
Prior to the control tower's launch, CEVA and the OEM participated in joint training sessions with major materials suppliers and transportation providers. Approximately 5,000 suppliers and 500 transportation companies participate in control tower operations, which were implemented over a three-year period.
Since then, CEVA has built supply chain control towers for nearly 100 customers, including some smaller businesses. 
As a rule, supply chain control towers are more tactical and less strategic than services provided by a 4PL, which is generally involved in network design and other strategic activities, and can have contractual relationships with forwarders and suppliers on behalf of the client. That rarely happens with control tower-based services. 
Control tower services are usually billed on a fee-based transactional basis, providing good value for clients. Once a control tower is established, dedicated staff can handle control tower services for other clients, providing economies of scale. 
CEVA currently offers control tower services to the automotive, retail, technology, energy and industrial sectors.
Control towers make eminent sense for companies with multiple global touch points. For such companies, control towers function as a centralized location for support and control of disparate regional locations, said Paul McDonald, business development director for Menlo Worldwide Logistics' automotive industry group.
Control towers provide a high degree of supply chain flexibility, one of their core value propositions. More than a few of Menlo's customers downsized in the wake of the recession and now are struggling to keep up with increased demand, amid signs of economic recovery. 
Companies can adjust and shift inventory more quickly with control towers that incorporate top-tier supply chain technology and business intelligence capabilities. "There is real value in moving quickly as the business cycle heats up," McDonald said. "We see control towers as the answer for many of our customers and their suppliers."
As a non-asset-based 3PL, Menlo utilizes control towers to support cost- and service-based processes in global supply chain networks. Providers can be moved in and out of a control tower infrastructure easily, leading to fewer disruptions and fast resolution of service issues. "When you ramp up new suppliers, you don't have to reinvent the wheel," McDonald said.
Control towers enable consistency in business processes and reporting worldwide. Ideally, they should provide uniform access to business intelligence and metrics at regional and global levels in a single portal.
The first consideration in establishing a control tower is finding a location that maximizes regional and global flexibility. Menlo operates a control tower operation in Auburn Hills, Mich., to support customers, many of them in the automotive sector, with flexible dedicated teams.
Operating on a 24/7 basis, control towers provide cost savings by allowing Menlo to adjust staffing levels according to the level of supply chain activity at a given time.
Menlo also operates control towers at company sites. On-site control towers, established at the request of customers, are generally more involved with planning and strategy than centralized multiclient sites, which tend to focus on transactional activities. 
Control towers are likely to attract more interest from the automotive sector as an improving automotive market drives huge increases in global vehicle production and increases pressure on supply chains. "You can respond much more quickly when your people, technology and systems are in a single location," McDonald said.
Amber Road, an East Rutherford, N.J.-based supply chain platform that automates and streamlines global trade, defines control towers as providing visibility and control over everything related to the global movement of goods, said Scott Byrnes, vice president of marketing. "To us, a control tower is really a dashboard for visibility and supply chain execution," he said. "It is a lens through which supply chain partners can be notified."
Amber Road views its platform as a control tower because of the manner in which data is fed into it from supply chain partners, including carriers, brokers, customs agencies and 3PLs. The platform/control tower has business intelligence capabilities that can recognize exceptions and initiate solutions.
Amber Road's current level of platform functionality has been in place for some time, but the company only recently referred to it as a control tower, as the term has become part of the supply chain lexicon. "Since our capabilities match what the industry is talking about, it is now a term we use," Byrnes said.
He believes Amber Road's platform has advantages over control towers provided by 3PLs. It offers more flexibility because it doesn't lock customers into a single 3PL, and provides access to more carriers and brokers to better track supply chain metrics such as freight rates and customs clearance times.
Fab Brasca, vice president of global logistics for JDA Software Group, sees supply chain control towers more as a capability than a physical hub or location. In any case, the definition should be broad enough to allow for organizational variables such as which functions should be centralized or regionalized. "Control towers are a combination of organizational structure and processes that are used to centralize management," he said.
In practice, JDA uses control towers exclusively for transportation management. Control towers are ideally suited to enable centralized planning and localized execution of transportation functions. They should provide global reporting metrics and regional templates for planning, procurement and asset deployment. "You want to optimize densities," Brasca said, "but also have the ability to adjust and react locally."  
Contact David Biederman at inexdb@comcast.net.