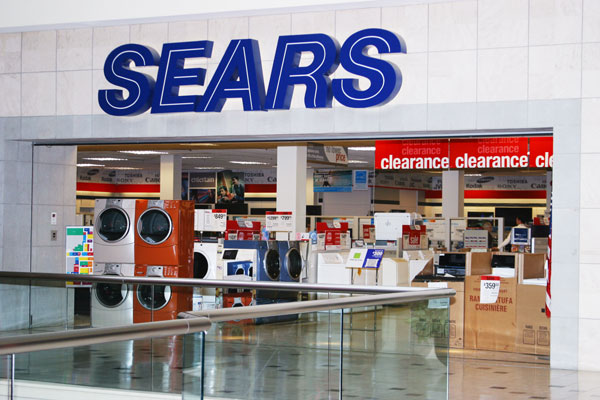 Like a gardener pruning a rosebush, Sears Holdings continuously prunes and reshapes its supply chain to reduce the cost of sourcing and cut the time it takes to get products into its stores. It's all part of the $42 billion retailer's move toward a just-in-time supply chain.
"It's a combination of demand analysis and supply chain execution," said Richard Smith, vice president of global transportation for Sears. The goal is to reduce inventory and supply chain costs. "We adjust orders as we need to in order to move closer to just-in-time deliveries. That's where we're moving."
Although almost all the imported products on its store shelves arrive on container ships, ocean freight rates are one element of Sears' supply chain that Smith doesn't have to tinker with, at least in the short term. That's because Smith has just concluded a third set of two-year contracts with its seven chief container carriers, which keeps freight rates level for the length of the contracts expiring in 2015.
"I'm a big believer in multiyear contracts," he said. "We're satisfied we got a fair deal."
In the negotiations with carriers for the current two-year contracts that began May 1, the carriers did not ask Sears for clauses requiring the periodic adjustment of freight rates based on indexes, which were included in the first set of contracts that expired this spring. Under those contracts, rates were lower every time they were reset because spot rate indices on which the adjustments were based declined in most cases.
Read more about the JOC's Top 100 U.S. importers
Smith said Sears maintains close relations with its carriers, which have improved dramatically since 2010 when shipping lines cut capacity so deeply that there wasn't enough space for many U.S. importers' cargo when demand spiked, causing shipment delays.
"I think both sides learned from that," Smith said. "The carriers have worked hard to rebuild our trust, and we recognized that we have the responsibility to have accurate forecasting of our demand with enough time so that they can react to us and we can react to them."
With several carriers shifting their all-water, Asia-to-U.S. East Coast deliveries to the Suez route from Panama, Sears and other shippers have more options. For Sears, that means using the Suez route for some of its shipments, but mostly from Vietnam and India, from where the voyage time is about the same as the Panama route. "Our focus is on the time frame involved in moving from origin to destination, and we don't tell carriers which road to take," Smith said. "We just need to be satisfied that the time frame and cost are competitive."
Sears, No. 6 on The Journal of Commerce's ranking of Top 100 Importers with 201,500 20-foot-equivalent units last year, also is reviewing its global sourcing patterns to make sure the cost of its products remains competitive. "Where we source merchandise is constantly under review," Smith said. "But reality tells you that factory infrastructure throughout the world demands that there not be any major changes to where product is sourced in the short term."
Sears, like almost all of its retail competitors, sources what Smith calls "hard lines" in China, while production of apparel is more diversified throughout Europe, the Middle East, Africa and Central America. "The 'hard lines' factories, which make patio furniture and presses and that type of thing, are in China, but the apparel sourcing can be more fluid, because they are easier and less complex to set up."
China likely will remain Sears' major source of hard lines for the foreseeable future, because "nobody can produce the tens of thousands of items that are being produced now mainly in China," Smith said.
Nevertheless, Sears keeps looking. "We're looking at domestic vendors; we're looking at vendors in Asia; we're looking at vendors in Central America; and we're looking at vendors all over the world," he said.
Sears imports apparel from suppliers around the globe, including Bangladesh, where it is evaluating its position with regard to each factory that supplies it in light of the recent factory tragedies.
"Our thoughts remain with the families of the victims of these tragedies," Smith said. "We are working with other retailers and industry groups on collaborative efforts to address global factory safety issues."  
Contact Peter T. Leach at pleach@joc.com and follow him at twitter.com/petertleach.