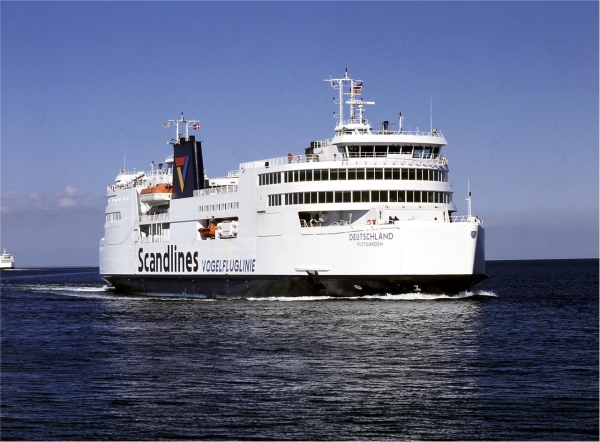 Scandlines announced record profits for 2012 on higher freight and passenger traffic on Baltic Sea routes as its co-owners prepare to sell one of Europe's largest ferry operators.
Operating profit grew 6 percent to 193 million euros ($249 million) from 182 million euros ($235 million) in 2011 and revenue dipped 0.5 percent to 608 million euros ($784 million).
The Danish-German group's net profit jumped to 76 million euros ($98 million) from 10 million euros ($12.9 million), reflecting lower interest payments following the sale of Baltic freight routes in October.
Scandlines expects revenue and net income to increase 3 to 5 percent in 2013, driven by continued growth in its key routes between Germany and Denmark.
The private equity groups 3i and Allianz Capital Partners, each of which owns 49 percent of Scandlines, are reported to have received three bids for the company by the April 5 deadline.
3i and Allianz acquired Scandlines for 1.5 billion euros ($1.94 billion), backed by 1.3 billion euros ($1.68 billion) of debt, in 2007, alongside minority investor Deutsche Seereederei, which they bought out in 2010.
The co-owners likely will take a small loss on their investment, with analysts suggesting Scandlines will fetch 1.4 billion euros ($1.8 million) at most.
The three bids are said to be from private equity investors. Italian short-sea shipping company Grimaldi, which owns Finnlines, a Baltic Sea operator, and Denmark's DFDS, which were tipped as potential bidders, did not participate in the auction.