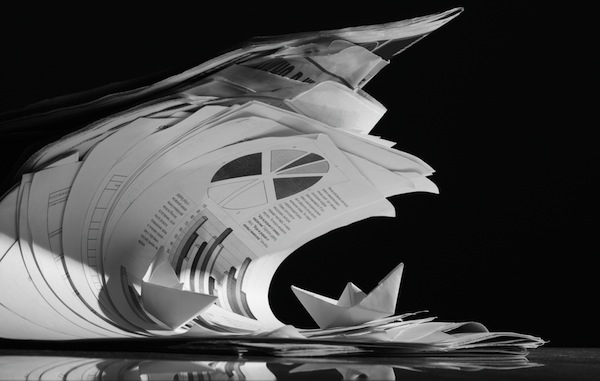 Container slot prices in major trades will not undergo a major recovery until at least August irrespective of any new general rate increases by container lines, according to leading analysts and shipper representatives.
Mid-March general rate increases on the Asia-Europe lanes implemented by most leading container carriers have subsequently been eroded, and the same fate is predicted for the planned mid-April GRIs in the trade.
"As we have seen, rates are eroding very fast in the Asia-Europe trade" SeaIntel's Lars Jensen told the JOC. "We should expect to see some lift again in mid-April, but my view is that the 'increases' are no longer to be seen as a way to elevate rates to a new and sustainable higher level. They are used to constantly resurrect rates, which fall rapidly in the interim between increases."
Sunny Ho, executive of the Hong Kong Shippers' Council, said liner efforts to boost rates was normal practice in the run-up to the April-May annual contracting season and should effectively be de-linked from normal analysis of supply and demand.
"They are introducing these GRIs in preparation for negotiations with shippers," he said. "It's a standard exercise, but asking for GRIs is no guarantee lines will get them. There is more vessel supply than demand.
"You can't blame lines for trying to keep rates up. But it's their problem they ordered too many ships and there is too much capacity in the market."
Jensen believes with demand still poor in the Asia-Europe trades, carriers have to focus on capacity management to maintain solid rates. And he said the latest round of new service announcements from Asia to the U.S. East Coast also "does not bode well for rate development in that particular trade."
Paul Tsui, chairman of the Hong Kong Association of Freight Forwarding and Logistics, said demand for loadings in Asia is currently very slow for both Asia-Europe and trans-Pacific services.
"I do not think any increase of rates will be sustainable," he said.
He predicts rates will remain under continuous pressure until August in the trans-Pacific, trans-Atlantic and Asia-Europe trade lanes.
"I think there will be pickup starting from August," Tsui added. "Right now, we are in a very difficult period, and probably some of the people may not be able to go through this hard time.  
"But at least we are going to have a better environment by the third quarter of the year until December."
Ho believes there will be the usual space shortages on major lanes during the peak season and rates will probably rise, before subsiding afterward. "It depends how united lines are and if they can stick to the rates consensus, or if they chase market share," he added. 
Spot rates improved this week in the eastbound trans-Pacific trade after carriers implemented the April 1 general rate increase recommended by the Transpacific Stabilization Agreement for hikes of $400 per 40-foot container to the West Coast and $600 per FEU to all other destinations.
The Drewry benchmark of average spot rates in the eastbound trans-Pacific increased 14.9 percent to $2,500 per 40-foot-equivalent unit. Carriers got $323 of the $400 increase to the West Coast, but it remains to be seen whether that spot rate falls off in weeks to come, as it did following the Jan. 15 GRI.
Jefferies shipping analyst Johnson Leung said carriers need an increase of $200 to $300 per FEU to break even on the trade, "so $50 per FEU or no increase would be disappointing."
Contact Mike King at Michael@borderline.eu.com.