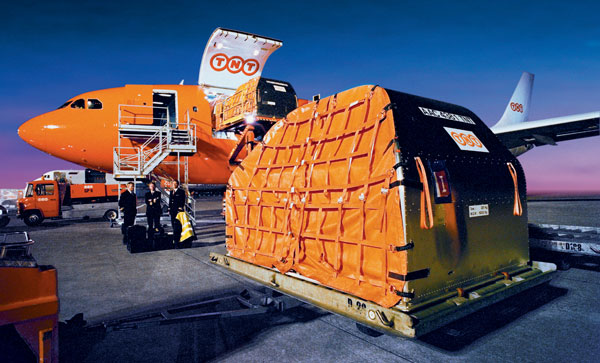 TNT Express said it plans to cut 4,000 jobs, slash costs, slim its aircraft fleet and sell its Chinese and Brazilian operations as it focuses on its core European market following the recent collapse of a planned $6.8 billion takeover by United Parcel Service.
The sale of the Chinese business is "imminent," and the disposal of the Brazilian domestic operation is under way, said Bernard Bot, interim chief executive of the Dutch express delivery company.
TNT Express said 4,000 jobs will be cut over the next three years and it aims to cut annual costs by 220 million euros ($286 million) by 2015.
Restructuring costs are expected to total 150 million euros ($195 million) by the end of 2015, the company said as it fleshed out its stand-alone strategy launched after European Union antitrust regulators blocked the UPS takeover.
The company is exploring ways to reduce its intercontinental airlift capacity, including capacity-sharing agreements, subleases and lease terminations. "These will be carefully weighed against the return on the use of the aircraft, which currently covers cost."    
TNT "faces difficult market conditions and strategic challenges," Bot said in a statement. "But we have a unique competitive proposition: an unrivaled European network, worldwide connections, an integrated range of services."
The company is targeting an operating margin of around 8 percent in Europe, the Middle East and Africa by 2015, compared with 6.3 percent in 2012, and annual sales growth of 2 percent, assuming a return to "normal" economic growth in Europe and 2 percent annual inflation.