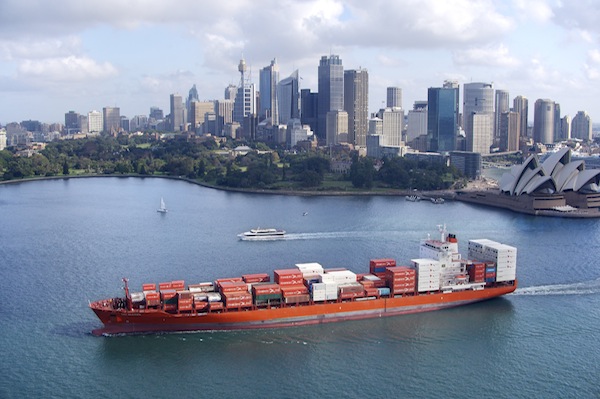 The news that Hapag-Lloyd and Hamburg Sud have walked away from a merger that would have created the world's fourth-largest ocean carrier didn't come as a major shock to rival container lines or industry watchers.
The would-be merger was a perfect fit and would have enabled the two German carriers to mount a strong challenge to the top three lines — Maersk Line, Mediterranean Shipping Co. and CMA CGM — which have a combined market share nudging 38 percent and are steadily pulling ahead of the chasing pack. 
There would have been no overlap between the two courting Hamburg carriers. The bigger Hapag-Lloyd, ranked sixth in the world, is a major player on the east-west routes, while 12th-ranked Hamburg Sud is top dog in the north-south trades.
A combined carrier would have been even stronger on the currently better performing, niche north-south trades, and would have had more financial muscle to sit out the hard times on the east-west routes, particularly westbound from Asia to recession-mired Europe.
And this would have been the perfect time to team up, considering the carriers' domestic German customers are in the midst of an export boom to the emerging markets in Africa, the Middle East and Latin America as well as the giant Chinese market that is recovering from its recent wobble.
But none of this matters in merger talks between private companies dominated by strong individuals rather than corporate lawyers and investment bankers.
The clue to the breakdown of the planned merger lies in Sunday's brief statement from the Albert Ballin consortium, which owns 78 percent of Hapag-Lloyd, that the Oetker family, which owns Hamburg Sud, had asked for the talks to be terminated.
Hamburg Sud hasn't commented on the breakdown of negotiations, which are believed to have begun in September, but were only made public in December.
It's likely the Oetker family walked away because they needed the merger much less than Hapag-Lloyd and weren't prepared to back down over key demands, probably including majority control of the merged carrier. The other main figure in the talks, Klaus Michael Kuehne, the billionaire majority owner of Swiss-based global logistics and freight forwarding giant Kuehne + Nagel, who has a 28 percent stake in Hapag-Lloyd, has called for a merger of equals.
Kuehne also called for an eventual IPO of the merged carrier and suggested it should team up with an Asian rival — most likely Singapore's "very suitable" Neptune Orient Lines. This would spell the end of Hamburg-Sud. And maybe that was a step too far for the Oetker family, which has owned the shipping line for decades — and made money from it.
Kuehne stands out from the other members of the Albert Ballin consortium, including the city of Hamburg and a couple of financial concerns, because he has sunk more than $1 billion into the carrier. And he wants to get the best deal for his investment. By contrast, the Hamburg politicians who bought shares with taxpayers' cash just want to protect local jobs and ensure the Hapag-Lloyd headquarters remain in the city. They might be more ready to make concessions for a merger between carriers based in their city. But Kuehne has a blocking vote.  
Hapag-Lloyd's bargaining position also may have been weakened after it announced earlier this month that its net loss in 2012 widened to 128 million euros ($166 million) from 29 million euros ($37.7 million) in 2011. And, although Hamburg Sud is believed to be debt-free, Hapag-Lloyd has net debt of around $2.4 billion.
A previous attempt to join forces in 1997 fell through at the last minute because of differences over valuation, ownership and shareholder control of an enlarged carrier.
The talks could be revived if Kuehne and the Oetkers can narrow their differences.
Meanwhile, attention will now turn to German tourism giant TUI, Hapag-Lloyd's former owner which still owns 22 percent of the carrier, and is seeking to exit the cyclical container shipping industry to focus on its core business.
TUI might push for an IPO of Hapag-Lloyd this year or wait for the container market to pick up, or it may attempt to offload its stake to members of the Albert Ballin consortium.
Kuehne has said he would push for an IPO of Hapag-Lloyd, probably within two to three years, if talks with the Oetker family broke down.
For now, the two carriers will go their own ways. And the long wait for consolidation in an extremely fragmented industry will become even longer.
Contact Bruce Barnard at brucebarnard47@hotmail.com.