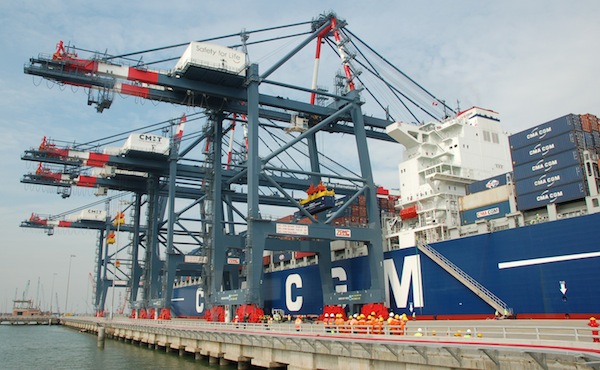 CMA CGM swung to a $361 million net profit in 2012 from a $5 million loss in 2011 as the French ocean carrier boosted volumes and freight rates and slashed costs.
Revenue grew 7 percent to $15.9 billion from $14.9 billion, driven by a 6 percent increase in cargo traffic to 10.6 million 20-foot-equivalent units, compared with 10 million TEUs in 2011. Average freight rates rose 2 percent in an "incredibly volatile" market.
CMA CGM made a net profit of $52 million in the fourth quarter as volume edged up 0.6 percent, revenue increased 4.5 percent and freight rates were 3.8 percent higher year-over-year. Fourth quarter earnings before interest, tax, depreciation and amortization totaled $278 million.
The Marseilles-based carrier, the world's third-largest, generated $800 million in savings during the year, twice its original target.
This boosted earnings before interest, tax, depreciation and amortization by 82 percent to $1.324 billion, for an operating margin of 6.3 percent, the highest industry result as yet announced. The return on capital invested jumped from 4.9 percent to 10.6 percent, also an industry high.
The carrier said it expects an operating profit this year similar to the level in 2012 based on current market conditions.
Strong cargo growth on routes to Africa, Latin America, Russia and the U.S. is more than offsetting weak inbound traffic into Europe.