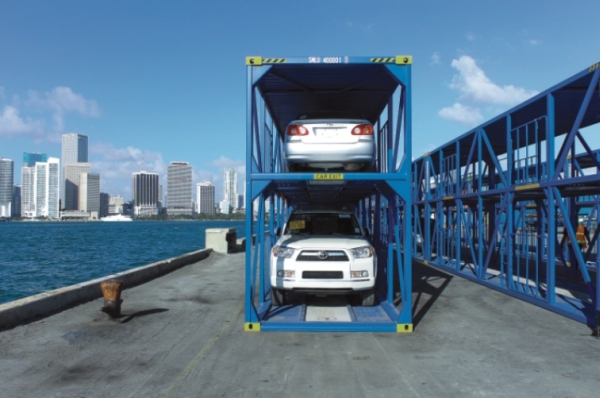 Seaboard Marine has begun using new bilevel automotive containers to handle shipments of automobiles to the Dominican Republic and Jamaica.
In January, the ocean carrier began testing the car containers as an alternative to roll-on, roll-off handling for automobiles. José Manuel Peña, general manager of Seaboard Marine Dominican Republic, said customer feedback has been "overwhelmingly positive." Incidental damage has decreased, and incoming automobiles are made available more quickly, he noted.
Seaboard is also now offering real-time tracking of automobile shipments using vehicle identification numbers.