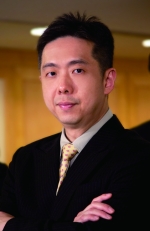 The global economy has yet to shake off the fallout from the crisis of 2008-2009 as we move into the fifth year of the outbreak.
The shipping outlook for 2013 is generally similar to that of 2012, marked by slow growth with great uncertainty. The oversupply of ship capacity remains. Though there is growth in both demand for tonnage and capacity, the numbers of larger ships coming online surpass the existing requirements and continue to weigh on this fragile market.
With credit tightening, new orders are weakening, placing shipyards in a down cycle. Any new interest in orders will probably be confined to larger ships.
The outlook for shipping in the Asia-Europe trades will depend on the EU's progress in dealing with its sovereign debt problems. The U.S., however, is gradually recovering from its financial crisis that began in 2008-2009. It is believed political leaders and central bankers will do what is needed to prevent the United States from seeing another economic.
Trade volume and freight rates in the trans-Pacific are expected to remain stable this year. In general, long-haul carriers will continue to work on slow-steaming to minimize bunker costs and to manage excess tonnage.
More cascading tonnage from Europe and places with weak employability is being deployed into the intra-Asia trades. We see current severe competition in that region continuing to intensify, with further rate erosion this year.
With bunker costs remaining high, innovative concept designs that promise increased fuel efficiency and lower harmful emissions will be top priorities for shipyards as owners look for eco-friendly equipment to stay afloat and keep the environment safe.