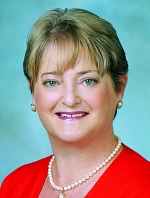 The industry will face economic challenges again in 2013 as the global economy is expected to continue to grow only modestly. Nevertheless, the industry is pursuing improvements to safety and environmental quality that will have a positive effect for years to come. The liner shipping industry needs consistent, global regulation to provide the reliable, cost-effective transportation that business, citizens and their local economies have come to rely upon.
Regarding safety, 2013 should see definitive action by the International Maritime Organization to address the recurring problem of incorrect container weight declarations. An array of industry representatives and governments agreed in 2012 on a recommended amendment to the Safety of Life at Sea Convention to require that the weight of all loaded containers be verified prior to loading cargo on a vessel for export. Guidelines will be developed for further consideration by the IMO in September 2013. Depending on the IMO's deliberations and the terms of the adoption of such an amendment, the changes could take effect in 2017 and bring an end to the safety scourge of incorrect container weights.
Regarding the environment, vessel operators will see an array of expensive regulatory requirements and regimes applied and developed over the coming years. Ballast water treatment technology, carbon emissions regulatory requirements, and low-sulfur fuel emission control areas will require substantial capital investments and increased operational complexities for the industry.
The most costly possible change on the horizon is the IMO's plan to eliminate the use of heavy fuel oil from the global marine fuel market in 2020. Although this likely would represent the single most expensive environmental change the international maritime industry and its customers would ever have to face, it's possible that calls for a careful examination of the costs and benefits of a global low-sulfur fuel requirement may emerge.
Visit the World Shipping Council online.