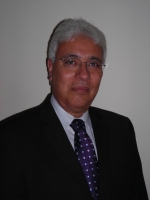 The uncertainties from a year ago are still with us in the trans-Pacific market.
Most fundamentals point to a stronger consumer: slow recovery in housing and jobs, easier credit and improved confidence. At the same time, low interest rates and high commodity prices have depressed savings below 4 percent of disposable income; share prices and bond yields are stagnant. With household net worth struggling, consumers forgo larger purchases, focus on necessities and hold out for bargains.
Amid healthy retail sales overall this year, imports from Asia were lackluster. Cargo volumes for the first three quarters of 2012 topped 4.5 million 40-foot containers, up only 1.1 percent from the same period in 2011. Revenue gains achieved in the third quarter of 2012 will likely have been eroded in fourth quarter.
Downward pressure on rates over time has accelerated the shift toward a new reality of ever larger, more fuel-efficient ships running at slower speeds to manage costs, achieve efficiencies of scale, and reduce per-container emissions. But in the short-term, too many vessel slots will chase a stagnant cargo base through much of 2014, even as fuel, shore-side labor, equipment and intermodal costs per slot rise.
Where is the profitability? The "patient capital" historically keeping container lines afloat — banks, industrial conglomerates, sovereign wealth funds, governments — is having second thoughts about new investment. One of two scenarios will likely play out in 2013: Either rates must rise and stabilize to reflect the cost and value of services provided, or those services will become increasingly commoditized. Refrigerated service is a case in point: The market is severely imbalanced, and round-trip rates do not nearly cover costs. In recent weeks, individual carriers have announced either rate increases or decisions to defer future investment in refrigerated services where round trip revenue does not justify it.
Carriers have no choice but to adjust some long-held assumptions and traditional approaches. Expect them to focus in 2013 on revenue improvement and cost control, rather than market share and vessel utilization. Look for streamlined administrative functions, operations and services more closely aligned to revenue.
Visit the Transpacific Stabilization Agreement online.
Visit the Westbound Transpacific Stabilization Agreement online.