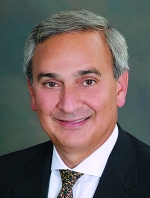 The big ship trend shows no sign of slowing. The prevailing wisdom that big ship deployments will surge as the Panama Canal expansion is completed is being realized through aggressive new building orders and delivery schedules. In fact, 2013 will see the largest injection of new ship capacity in the history of container shipping, and 100 vessels of larger than 7,500 TEUs of capacity will be delivered in 2013 alone, according to Alphaliner.
This influx of new ship capacity set to enter the trade and the continued increase in big ship traffic on the U.S. East Coast will further highlight the need for infrastructure modernization at port facilities, particularly in harbor deepening. This urgency will be felt most greatly at ports in the Southeast, which are primed to handle large volumes of heavy export goods from several states while serving an import base in the fastest-growing consumer market in the nation.
Big-ship deployments are not waiting for the Panama Canal to expand. Lines already are positioning service strings at ports capable of handling large container ships with deeper drafts with minimal tidal restriction. Quite simply, in the era of bunker fuel at $700 a ton, lines aren't going to face delays to get in and out of harbors to handle cargo, and will gravitate to ports that lessen this risk.
The federal government is making strides to streamline processes and meet the demand for improved harbors, which is encouraging. Funding remains a challenge, as project authorization doesn't equate to appropriation. Yet even with expediting measures being implemented for harbor deepening, I don't believe any Southeastern port will be deepened to a true post-Panamax, all-tides depth until 2017 or later. Lines can't wait for this and will have to gravitate to ports offering advantageous tides and relatively unrestricted access.
Visit the South Carolina Ports Authority online.