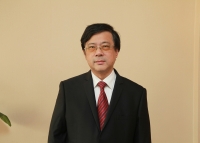 The shipping market in 2013 may hardly see a fundamental rollover of its current downturn, but the industry will definitely experience a transition that will feature a reshuffling of shipping companies and innovations in their operation and management. A noticeable event is Maersk Line's attempt to employ Triple E containerships capable of carrying 18,000 TEUs. We believe this may usher in a new configuration in global container liner shipping market.
As for ports, industry interests have been keen on striking a harmony between port development and its surrounding environment. A low-energy-consuming port development model that is resource-saving and environmentally friendly will be increasingly sought after. The "Next Generation Container Port Challenge" launched by port industry and academia in Singapore echoes the trend.
Visit Shanghai International Shipping Institute online.