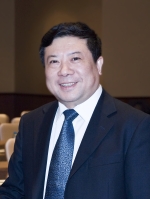 I expect three major events in shipping this year:
The volatile shipping market could stabilize during a transition year for future resurrection. Neither carriers nor shippers are happy with the fluctuation of rates in 2012, and neither side wins in such a market. A less volatile but more energized market could set the stage for the next round of overall rejuvenation.
I expect to see much more capital flow to the shipping industry, a critical piece to rejuvenating the market. Despite the recent poor financial performance, I believe shipping will continue to be a profitable industry in the long run that deserves more investment. The total shipping assets in the world amount to nearly $1 trillion, so a 10 percent increase or decrease means the gain or loss of $100 billion worth of assets. I expect to see more capital flow in 2013. There's an old Chinese saying, "Close to Water, Close to Money." The shipping industry needs more money and will make more money.
Greener shipping: Historically, each round of industry crisis was followed by a round of industry renovation through technology. I expect to see more environmentally-friendly shipping to be fully implemented in 2013. Green shipping is the new core competitiveness and prime mover for shipping sustainability.
Visit the Shanghai Shipping Exchange online.