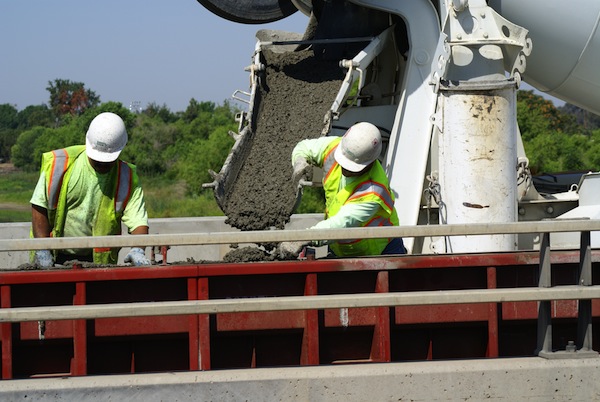 If the Feb. 13 House Transportation and Infrastructure Committee hearing often seemed a pre-emptive strike against "devolutionists" seeking to shift control of the infrastructure purse strings to the states, that's because it was just that.
New T&I Committee Chairman Bill Shuster, R-Pa., made it a point to trace the federal role in national infrastructure planning and spending back to George Washington and efforts to resolve interstate disputes that led to the U.S. Constitution.
"Rather than cutting federal investment, we need to be doing more," said Shuster, the son of Bud Shuster, who chaired the T&I committee from 1995 to 2001 and shepherded the 1998 law that became TEA-21 through the committee.
Shuster was trying to set the tone and the framework for the debate over the next version of TEA-21, a bill that will replace last year's $105 billion MAP-21, which expires in September 2014, and he had some bipartisan assistance.
West Virginian Nick J. Rahall II, the ranking Democrat on the committee, directly asked speakers testifying at the hearing if they support a strong federal infrastructure role as opposed to "devolution" — all three responded "absolutely." 
"You can't solve a $2.2 trillion problem without a strong federal role," said Terence M. O'Sullivan, general president of the Laborer's International Union of North America. The $2.2 trillion figure O'Sullivan cited is an American Society of Civil Engineers estimate of the total U.S. infrastructure investment needed by 2020, including work on the nation's power grid.
The most ardent critique of "devolution" — a phrase heard more in British politics than in the United States — came from Rep. Peter A. DeFazio, D-Ore. "We've tried it, and it doesn't work," he said, displaying a large picture of an unfinished highway.
If any committee members wanted to devolve more authority over infrastructure spending to the states, they didn't rush to make their case. But tensions did arise as some members of the committee decried costly federal regulatory oversight.
"The federal government is an anchor around our necks, even when there aren't federal dollars involved" in an infrastructure project, said Rep. Tom Rice, R-S.C. As an example, he cited a state-funded road improvement project that was held up for two years when federal regulators required additional environmental studies.
U.S. Chamber of Commerce President and CEO Thomas J. Donohue blamed "cumbersome regulatory processes" for delaying or killing potential infrastructure projects. "It takes too long to build anything in this country," he said.
Rep. Thomas Massie, R-Ky., a former county executive who handled a transportation budget, recalled an $80,000 bridge that would have cost $400,000 if it had been built with federal dollars because of added requirements. "We would need to pay for an archeology study and an environmental study and a hydrological study," Massie said. "And you had to pay prevailing wage."
This was for a 36-foot bridge to a nine-house community on a dead-end road, Massie said — not a project of "national significance."
Massie asked former Pennsylvania Gov. Ed Rendell if governors should have more flexibility in determining how federal infrastructure funds would be spent in their states. "We sort of tie their hands," he said, "by giving them money in silos."
"I think every governor would like more flexibility," Rendell said, but he noted many spending priorities are set by local metropolitan or rural planning organizations. "Are there tranches I'd like to see left up to individual state policy? Absolutely."
In particular, Rendell would like states to be free to toll more highways. "The federal government's role and investment in the nation's infrastructure is vital and indispensable," he said. "Yet, how we define the federal role is open to debate."
Contact William B. Cassidy at wcassidy@joc.com and follow him at twitter.com/wbcassidy_joc.