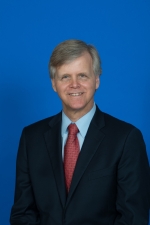 This year, seaports must continue to re-analyze their ability to handle increased containerized cargo loads from larger ships, whether those ships are transiting a wider Panama Canal or serving other trade routes. They must continue to forge public-private partnerships to develop intermodal transportation systems that will speed freight delivery from congested or even underutilized marine terminals to retailers in the hinterlands.
Seaports, many of which are landlocked or land-constrained, must look for ways to expand their TEU-per-acre count and move cargo through faster and more efficiently. If they haven't already, port planners will quickly recognize that it is not enough to dredge to 50 feet so that fully laden ships can come into their ports, but they also require additional berth space, larger cranes, dedicated acreage, intermodal transportation connections and a trained work force to efficiently move the cargo through the port to or from the hinterlands to satisfy customers and meet real-time demands.
Many seaports are on the right track to help their customers improve efficiency by maximizing the efficient use of existing acreage with on-port capital improvements, and working with private companies, such as railroads, to build intermodal connections that benefit the port's shipping customers, cargo owners and retailers. To keep up with anticipated demand and remain competitive globally, our seaports must think long-term and re-analyze ways to increase throughput through a network of complementary infrastructure improvements. And, those improvements need financial and permitting support from our federal, state and local governments.
We continue to hear about the race for ports to reach 50 feet as global forecasts predict a surge in containerized cargo movement, especially along the Eastern Seaboard. But this is only one piece of an intricate puzzle that requires much more consideration. Seaports must optimize freight movement by continuing to examine their current operations and look for creative ways to move cargo faster and more efficiently.