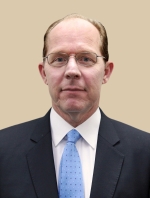 In line with our earlier forecast, 2012 proved to be another tough environment for the container shipping industry with weak demand growth, volatile fuel prices and unsustainable freight rates for many major trade lanes. Significant freight rate improvements did not materialize when the Asia-to-Europe volume began to shrink earlier in the year. Bunker costs remained high, and in view of the lingering overcapacity issue that will likely continue to haunt the industry well into 2013, many carriers face huge challenges in adjusting their product structures and optimizing slot utilization.
The outlook for a solid recovery in the major economies of Europe and North America remains uncertain. So the prospects of building demand in the major East-West trades and offsetting the oversupply in container shipping capacity is rather limited. As sluggish consumer demand from the West continues to affect the demand for production of goods in factories in the East, the intra-Asia trade that moves commodities used in the finished goods will likely continue to face challenges. Because the Asia-Europe, trans-Pacific and intra-Asia trades account for more than half of the capacity lifted globally, we may expect many carriers will spend more time exploring new opportunities elsewhere to fill their ships.
But no matter how tough the market environment is, the industry will likely remain resilient in 2013, working toward a more positive supply-and-demand balance. It is critical that apart from the need for effective cost-controlling measures on the individual carrier level, discipline in capacity deployment and the ability to hold on to sustainable freight rates will also be essential on the industrywide level to help rebuild a more stable and healthier business environment for all.