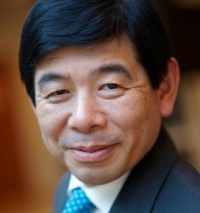 Governments around the world are taking action to improve the external environment of their trading community by, for example, improving existing infrastructure, creating a better general business environment and enhancing the efficiency and effectiveness of their national economic, institutional, regulatory and competition policies.
High-performing customs services, well equipped to meet the challenges of international trade and engaging directly with importers and exporters to support commercial activity, are a valuable ally in dealing with global competition as more markets open, making it imperative to ensure smooth trade flows and effective protection measures by illicit trade.
Customs issues also must be at the heart of any policy that aims to increase the attractiveness of a country, as a simple, transparent and predictable customs environment characterized by professionalism, good governance and even more connectivity encourages foreign direct investment and the establishment of industrial facilities and logistics hubs.
In building an enabling environment for traders, we shouldn't lose sight of the importance of protecting nations from activities that destabilize economies and democracies, such as the illicit trade in drugs, tobacco, counterfeits, toxic products and endangered species. It's imperative we protect the health and safety of consumers and the health of the world's economies.
Because the health of human beings depends on the food they consume and the products they use, the health of an economy depends on the nature of the trade taking place, the adequacy of the state's enforcement response, and the political will to maintain and build a healthy and secure global environment.
By championing economic growth in 2013 and beyond, I hope to revive discussions around the role of customs administrations in enhancing economic competitiveness, particularly through improved trade facilitation and more efficient border enforcement, supported by the application of effective risk management by customs. This will place the customs community in a position to contribute to national economic growth across the globe.
Visit the World Customs Organization online.