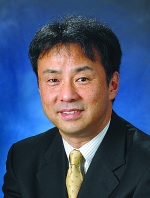 One of the underestimated developments we saw in 2012 was further slow-steaming. Transit times of three to four days longer prevailed in 2010 and 2011. Eventually, many customers embraced this reality. In 2013, the trend will likely continue if a few key facts remain in place:
Shippers' debt ratio is low.
Interest rates stay low.
Inventory cost on board remains low.
Carriers continue to upsize their vessels and bunker and diesel prices are at high levels.
Under this situation, occasionally, I now see routings with seven- to 10-day longer transit times than traditional routings being accepted and used by shippers. These shippers may not likely pay the same price as they would for routings with shorter transits. However, carriers may still manage to sustain their services by maintaining cost-efficient operations.
Carriers' service menus used to be quite similar to one another. But this is changing. Now, one carrier may provide shippers with different routing options at perhaps different prices. However, even under an alliance, the focus and product of each carrier, particularly for IPI/RIPI destinations, are different. The carriers' menu of services can be quite different.
I believe this will be a good development for shippers as they can allocate their cargo to different services depending on their own business requirements. With exception of the fashion industry, fewer shippers say "the shortest transit is a must for all of my business." The actual requests of shippers are no longer that simple.
Nevertheless, even when cargo is shipped with longer transit times, it does not mean the cargo can tolerate further delay because of unexpected troubles or mishaps. Shippers need reliable services and schedule integrity whether the transit time is short or long. Therefore, shippers should remain careful in selecting reliable and trouble-free carriers.