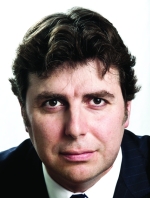 Collaboration will be the theme for the container steamship lines this year. Container ship owners and management are making comments such as, "Four or five years ago, we would have never considered such things (as collaborations), but now we must." The lines are looking more and more to the outside to help solve the problem of lack of profits.
We see at least four areas where there will be collaboration:
1. There will be increased collaboration between the current staff at the lines and the "best and brightest" new hires to innovate and implement the new paradigms that will be needed to put this non-profitability crisis behind us.
2. There will be increased collaboration between the lines and vendors. The lines and vendors, respectively, will be able to focus on their core competencies and thrive. The collaboration between organizations operating almost exclusively in their respective areas of expertise will lead to exponential increases in efficiency and productivity.
 3. Collaboration among the lines themselves will also increase. In a white paper regarding restoring profitability, Boston Consulting Group suggested the container steamship lines should form buying cooperatives to purchase goods and services that they collectively need to run their respective lines. Other industry leaders are suggesting true vessel pooling and grey boxes. We have already seen the lines lean on chassis providing companies to be the chassis solution.
4. Lastly, there will be collaboration with cloud computing technology suppliers and other operational vendors that work in a cloud environment. Greater reliance on cloud technology will continue to foster a growing economical environment for mass collaboration among a diverse group of people from all around the world.
Visit Metro Group Maritime online.