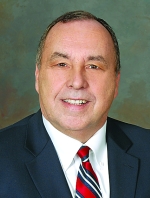 If you enjoy roller coasters, 2013 should be your year. As I'm typing this commentary, the following items have my attention, particularly as they relate to Customs:
The fiscal cliff is imminent along with significant potential sequestration consequences for Customs and other agencies. Perhaps we'll get a bipartisan compromise to avoid what undoubtedly will be a bitter economic pill for the nation and its trading partners. Then again … .
The shipping/container industry is coping with overcapacity and rate issues with no apparent light at the end of the tunnel.
The administration hasn't appointed a customs commissioner.
Despite Customs's enhancements to the Automated Commercial Environment, well, you know.
There are so many potential outcomes associated with our economic situation that one can only hope the U.S. doesn't slip back into recession. With regard to international trade, all of the above items cast clouds on any forecast for 2013. Despite this uncertainty, the need to establish leadership relating to trade issues is one area that, in my view, merits immediate attention.
We hope the administration will promptly appoint a customs commissioner with business experience and an understanding of trade issues. I believe the commissioner is critical to setting the tone and agenda for the subjects that matter most to importers and our trading partners. A pro-business approach to cross-border trade seems like a no-brainer to me. Imagine, for example, the economic benefits the elimination of unnecessary regulations could provide.
Although I acknowledge the importance of Customs law enforcement and security priorities, I also hope we see agency leadership goals that clearly promote U.S. competitiveness and espouse a renewed focus on government-industry partnership efforts and programs.
Visit Pisani & Roll LLP online.