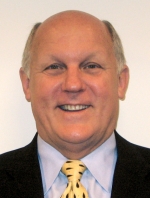 As we enter 2013, we see technology permeating every sector of the economy and all facets of our professional and private lives. Innovative logistics service providers are launching service offerings for transportation planning and execution using next-generation transportation management systems, a trend we expect will gain momentum in 2013.
These offerings bring advanced transportation optimization capabilities to shippers, helping to reduce transportation costs while ensuring shippers are fully utilizing assets and manpower and meeting order service levels. The technology offerings will provide critical data LSPs can use to get deeper insights into the supply chains they manage.
The rapid increase in volume, velocity and variety of data will continue to be a challenge. A recent survey of more than 300 North American industry executives showed the data explosion is real. Data volume has increased an average of 86 percent over the last two years; 60 percent of the executives surveyed felt that their companies were unprepared to leverage the data; and 93 percent of the executives felt they were losing as much as 14 percent of revenue because of their inability to leverage big data. Companies can improve operational processes and enhance the customer experience if they formulate a clear strategy for big data.
The next big change we see coming is in the area of customer experience. Customers are now controlling brand interactions ― choosing when, where and how they interact with a brand. A generational shift in the U.S. workplace is driving this trend. Baby Boomers are retiring and the Gen X/Gen Y work force is becoming increasingly influential. In a recent study of customer experience across industries, Oracle found 94 percent of customers will pay more for a better experience, and 89 percent of customers switched to a competitor after a poor experience.
Customer experience will be a strategic differentiator for companies, and transportation will play a key role in the experience brands offer their customers. Customer expectations around online purchases are rapidly changing, for example. Customers want same-day deliveries, and they want real-time updates on their order status. Transportation providers must work closely with retailers to enable this experience. The IT systems and amounts of data and transactional connectivity to make that happen on a smooth and regular basis is truly game-changing. We see innovators in retail and transportation driving this experience.