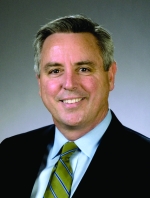 2013 marks yet another move forward on the environmental front for the maritime industry, with the implementation of new MARPOL regulations that prohibit the discharge of all garbage into the sea. Gone are the days when it was commonly believed that oceans could absorb any waste materials disposed of at sea. Research has shown that an item as seemingly harmless as a paper bus ticket can take two to four weeks to dissolve in the ocean, an aluminum can will survive 200 to 500 years in the sea and a plastic bottle about 450 years.
Matson has had a zero waste discharge program in place for 20 years, with all waste materials on our ships retained aboard, with the exception of food scraps. The program was developed by partnering with the Ocean Conservancy to determine the most effective way to eliminate the disposal of waste materials on modern container ships, and was fully embraced by our seagoing personnel.
Our experience with the Ocean Conservancy is just one example of how Matson has learned through experience the power of partnerships in developing new processes and technologies that advance marine environmental protection. "Green" initiatives have become part of our business agreements. In 2006, Matson and SSAT signed a "green port" lease with the Port of Long Beach that involved committing to converting our vessel operations to "cold ironing," using dockside electrical infrastructure to power ships while in port to significantly reduce air emissions. Today that vision has been realized.
As a carrier with a long history serving some of the most pristine environments in the world, including Hawaii, Guam and California, Matson has quite naturally evolved into a carrier focused on setting a high bar for environmental stewardship. The benefits of these efforts and investments help ensure that the environmental standards we set improve the quality of life for the communities in which we do business and protect the overall environment.