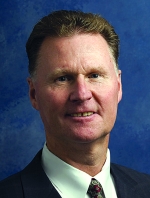 As we begin 2013, we are again faced with a dominant issue that impacts all of us: the world economy. The maritime industry by its very nature is indiscriminately linked with the world's economic conditions.
Our business model revolves around international trade. It is dependent on the world's current economic standing. Even if the U.S. economy is improving, the international maritime industry is directly impacted by the global economy.
Overcapacity in the shipping supply chain is sure to complicate ocean transportation pricing. It is doubtful that healthy ocean freight rates will be realized in 2013. Most of us on the landside are subjugated to these rates. Lacking healthy ocean freight rates will be a significant challenge for all of us this year.
Other businesses can operate effectively insulated from world economic conditions. Not ours. The maritime industry does not live in a bubble and is directly susceptible to numerous economies.
Visit the Maryland Port Administration online.