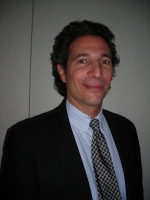 The biggest change we will see in our industry this year is the changing role of the customs broker in 2013. Customs brokers are involved in more than 95 percent of the import transactions processed by U.S. Customs and Border Protection. U.S. Customs has taken a "Role of the Broker Initiative" to meaningfully transform the relationship between the broker and CBP.
The goal is to modernize the broker's role by overhauling regulations that, in some cases, go back more than 100 years. Customs met with various local and national brokers associations last summer and hosted more than 30 webinars to receive feedback from the community on the broker regulations.
We hope these potential amendments to 19 CFR Part 111 eliminate burdensome and outdated requirements, bring clarity to the brokerage community so the playing field is level and clearly defined, and strengthen our vital role as an important cog in the international supply chain.
As the National Customs Brokers & Freight Forwarders Association said in its recent whitepaper, "Customs brokers will continue to be compliance counselors, transportation specialists, financial managers, tariff specialists, data handling specialists, and whatever else their importer clients need them to do to facilitate the smooth and orderly flow of commerce."
Visit the New York/New Jersey Foreign Freight Forwarders & Brokers Association online.