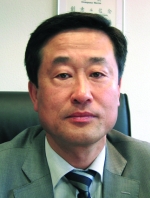 With Europe expected to remain stagnant for 2013, the global economy will rely on the remaining markets. The North American markets (United States, Canada and Mexico) are expected to continue to improve as indicated by modest growth in the housing sector and labor markets as well as stronger consumer confidence. Significant improvement in employment will be accompanied by a rise in disposable income, additional spending, and thus, greater upturn in ocean trade throughout 2013.
Asia's key growth factor will be China recovering its economy against sluggish European demand, holding high single-digit expectations for 2013. As of the first half 2012, China was the largest foreign direct investment-absorbing country, industrial production returned to its regular level, and export volumes beat expectations at double-digit growth.
Carrier momentum to withdraw from the chassis business picked up in 2012 and will continue through 2013 as expansion continues to more locations. The challenges present at the start of the initiative will still exist for 2013. Carrier policies remain fragmented and staggered by implementation type (i.e., withdrawal, chassis surcharge, etc.) and by location.
Multiple vendors and little standardization can be confusing for customers, depending on which choices they opt to utilize. Whether it is the trucker model, third-party leasing, etc., the market clearly has adopted the overall direction of chassis withdrawal, and some customers are even proactive to initiate their own programs with their own fleet management.
The refinement of the chassis paradigm shift will be a gradual procress in 2013 as the current alternatives mature. In the end, the supply chain will be much more efficient and carriers can focus on the core competency of ocean transportation.