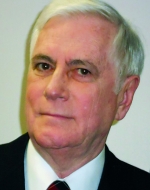 Basel III, a global standard that significantly increases the amount of capital and liquidity that lending institutions must maintain to support their operations, is likely to make trade finance less available and more costly in the foreseeable future.
The Third Basel Accord increases the capital ratio to 4.5 percent, plus an additional 2.5 percent "buffer" for a total of 7 percent, nearly tripling the 2.5 percent required under the predecessor Basel II. Increased reserves result in less available funds for lending, and its cost is bound to increase as trade finance becomes more scarce.
The G-20 Group agreed to the Basel III rules in November 2010. In December 2011, the Federal Reserve announced it would implement substantially all of Basel III. Although the overall objectives and time frames have been set, however, countries have some latitude as to how they're implemented.
Although Basel III's goal is to avoid a worldwide financial sector meltdown, all lending operations don't entail equal risk. The International Chamber of Commerce conducted a study of trade defaults and losses, and a Trade Finance Register compiling the experience of 18 of the world's largest banks showed defaults and losses were surprisingly low, and were more than adequately covered by Basel II requirements.
The European Union and U.S. trade communities are increasingly pressing their governments to delay or ease the burden of Basel III on trade finance. To this end, U.S. trade groups including the U.S. Chamber of Commerce, the National Association of Manufacturers and the U.S. Council for International Business on Nov. 1 sent a letter to Treasury Secretary Timothy Geithner. Although some tweaking is possible, Basel III is likely to be implemented.
It's ironic to see a trade finance squeeze on the horizon at the very time our government is committed to doubling exports.