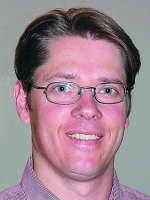 The oversupply of dry bulk vessels weakened charter hire rates weakened considerably during 2012, and this extended into the market for multipurpose vessels used to carry breakbulk cargoes. Expectations are that this will continue until end-2013 when pundits predict demand will slowly catch up to supply. The oversupply of vessels has put pressure on freight rates, although this is noticeable more in the dry bulk market than in the liner business where export volumes are still reasonable.
The oversupply of vessels has meant the trade imbalance in our trade to and from southern Africa continues with an extremely soft freight market for imports (northbound). We expect 2013 to be another tough year for imports.
High bunker prices look set to continue into 2013 with Mexican crude averaging around $90 per barrel. The requirement to burn low sulfur fuel in U.S. waters from Aug. 1, 2012, has further increased the impact of high fuel prices. Carriers will continue to try to conserve bunker fuel by slow-steaming and rationalizing port calls, while shippers can expect to face high BAF surcharges for the foreseeable future.
These market conditions and the gloomy European and U.S. economic outlook will make 2013 another challenging year for shipowners and operators in the Handysize market, but this will also provide opportunities for those who have cash reserves.