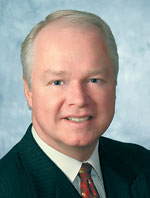 The closely watched unemployment rate will inch up again as layoffs at defense contractors create a ripple effect through small and medium-size companies. Small companies aren't the drivers of new jobs and improved economy. Large companies create the jobs, and the small and midsized firms feed off them. The unemployment rate would be much worse if not for President Obama devoting tremendous resources during 2013 to his National Export Initiative and his determination to stay on track to double exports by the end of 2014.
More companies will join the on-shoring trend as labor costs rise in Asia and as new domestic energy sources are discovered and tapped. Putting America on track to regaining worldwide manufacturing dominance and making "Made in the USA" a premium brand will be one of Obama's greatest legacy successes.
Salaries, which have been stagnant since the Great Recession, will finally start to improve, as will and competitive offers for incoming talent. Human resources professionals, and in particular in-house compensation specialists, are stuck in a recessionary time warp, making weak lateral or less than 5 percent salary bump offers to candidates ‑ and losing their interest.
Relocations will become the norm for managers and above, and the geographic salary disparity will continue to flatten. One-time sign-on bonuses will be popular to win acceptance from candidates.
The Baby Boomer demographic will continue to fade into retirement and depart the ranks of "unemployed job seeker" to "unemployed not looking," and not be part of the unemployment rate.
Overall it will be good year for most Trade professionals.