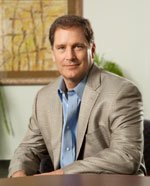 Competition will be tough for anyone who isn't leveraging cloud technology in 2013. The days of the rising tide of global growth, lifting all ships, is over. Slow, or negative, economic growth will mean everyone faces more competition and a significantly larger need to differentiate themselves from their peers.
For producers, it won't be enough to have mastered high-quality production at home or in low-cost areas. It also won't be enough to have developed markets for selling those products. You'll need to respond to the new dynamics of e-tailing and its requisite demands for pinpoint supply chain fulfillment.
Studies predict e-tailing will grow from its current 5 percent of retail sales in the U.S. to 35 percent within the next five years. These same studies show SKU sales will change with e-tailing; the same retailer will have demand for different SKUs because Internet purchases are now global. The old retail adage "location, location, location" is becoming ever less relevant. 


Producers will need tools and services that enable them to respond to the opportunities, master the challenges and win market share.
Supply chain providers experienced unprecedented growth in cargo volumes over the past 20 years. This growth has brought unprecedented growth in capacity as well. Today, cargo volumes are down and it's not enough to have a presence around the world. The dynamics are changing. Shrinking volumes, lower profits and competition between carriers and forwarders is creating a competitive environment.
This is a market in considerable flux, and the consequences will be expressive.
We could and should expect to see new winners and, conversely, the losers disappearing more quickly. "The key to winning will be driven by technology" as Asa Cheng of Encompass Global Logistics expresses in an accompanying piece.
Why the cloud? Because it knows no geography, and geography is the greatest impediment to selling in a global world.
The winners will leverage cloud logistics systems to increase productivity and lower internal costs, while reaching out more intimately to customers in an increasingly dispersed market. Their quality of service will be higher as they reduce the administrative workload and free their supply chains to reach right to the consumer's door.