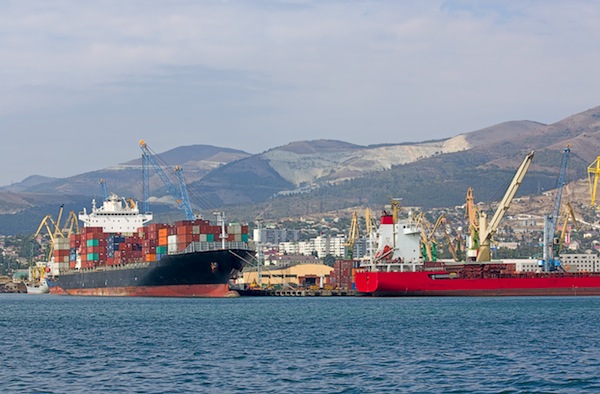 Novorossiysk Commercial Sea Port handled a record 158.9 million metric tons at its Black Sea and Baltic ports in 2012, a 1.2 percent increase on the previous year.
Container traffic remained modest by European standards, growing 4.4 percent to 623,700 20-foot-equivalent units.
The London-listed company owns the Russian port Novorossiysk on the Black Sea and the smaller ports of Primorsk and Baltiysk on the Baltic coast.
"Despite an ailing global economy and harsh weather conditions in 2012 we managed to achieve year-on-year growth in freight," CEO Rado Antolovic said.
"The universal nature of our port assets once again enabled the group to offset the impact of volatile commodities markets, natural disasters and restrictions on railway deliveries which meant we could compensate for declines in certain cargoes by increasing handling of others that are experiencing higher demand."
General cargo was the best performing sector, jumping 20.3 percent from 2011 to 10.9 million tons, driven by a 26.7 percent increase in ferrous metals traffic to 8.7 million tons.
Liquid cargo grew by 700,000 tons, or 0.5 percent, to 131.1 million tons, but crude oil traffic dipped 2.3 percent to 110.8 million tons. Dry bulk cargoes declined 5.8 percent to 11.85 million tons.
Separately, Novorossiysk Commercial Sea Port and oil and commodities trader Gunvor have closed on a $110 million loan to expand and modernize their jointly-owned Novorossiysk Fuel Oil Terminal.
The seven-year loan, provided by ZAO Raiffeisenbank, will finance the construction of a fuel oil facility, and other assets including a pipeline, tankers and rail car discharging racks.