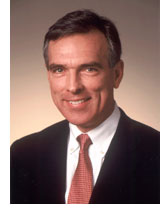 From the perspective of Wall Street, 2013 is shaping up to be another year characterized by uncertainty. Washington is gridlocked again. The Middle East remains unstable, and Europe is grappling with its sovereign debt issues. China seems to have stabilized, but with Europe and the U.S. struggling, the sustainability of China's outsized growth remains a big question mark. 
Fortunately, for the domestic transportation industry, significant capacity has left the market since 2006, resulting in relatively balanced supply and demand. Sub-potential growth of 1.5 to 2.0 percent year-over-year in GDP in 2013 should enable carriers to continue offsetting cost increases with pricing increases. Carriers also able to implement effective yield management programs should be in position to expand operating margins, albeit at a decelerating pace.
In addition, we see additional near-shoring and re-shoring in 2013 as Asian-based production costs rise and slow-steaming forces many logistics professionals to question the benefits of four- and five-month order cycles in an environment where lean inventories are increasingly valuable. 
Clearly labor shortages will continue to challenge the logistics industry as there appears to be a disconnect between those who are unemployed and the jobs that exist. Perhaps we do ourselves a great disservice as a nation suggesting that all should graduate from college?
Lastly, transportation management systems will continue to evolve and will gain wider acceptance as the technology provides a framework for continuous supply chain optimization. Shippers unable to apply TMS internally can access the latest systems by outsourcing to a number of increasingly sophisticated third- and four-party logistics providers. All in all, 2013 could look like an extension of 2012. Few major inflection points seem likely.