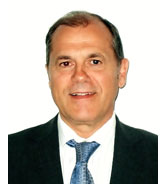 The global economic landscape remains unsettled. Growth rates are sluggish and U.S. unemployment is high. The European sovereign debt crisis is strongly impacting international commerce and slowing industrial production in China has broad global trade implications.
We believe 2013 will be challenging. Projected growth in imports and exports is stagnant to modest. Trade with developed economies, particularly Europe, will be under tremendous pressure, but we believe there will be sustained opportunities in emerging economies.
Despite these obstacles we expect global revenues to increase modestly for the third-party logistics sector. Global trade management is an essential tool for companies as they look to international commerce for growth in a weak economy. Shifting trade lanes and new free trade agreements are making global trade more complex. Cost, supply chain disruptions, shipment visibility and the talent to find innovations to deal with these challenges will be the critical factors we will face.
We expect to see increased talent investment to drive innovation when dealing with supply chain challenges. Finding the right people for the right position will be an important challenge to enable growth.
We anticipate an increased push for information technology innovation to advance technology-focused capabilities. Improved monitoring of data will allow for better analysis of supply chain operations, enabling better cost controls and visibility. Developed technology will permit the industry to better respond to customer needs.
Finding better competencies and IT tools to adapt and find flexible solutions to deal with the ever-changing global economic environment are the principle challenges facing us in 2013. The shifting economic conditions may frequently change preferred sourcing locations, impacting existing trade lanes. Our industry will have to have the knowledge and tools to quickly propose viable solutions.