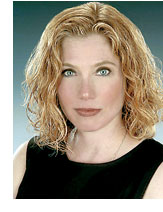 A number of phenomena could affect trade in 2013. Looking globally, we face a troubled European Union and a changing China, which individually or in combination could have a contagious financial effect worldwide. Add the "Arab Autumn," Iran's nuclear ambitions and the new, unexpected geopolitical developments in the Middle East between Israel and Hamas.
As if that weren't enough, the icing on our multi-layered cake is our country's pending fiscal cliff, the associated lack of clarity on tax, governmental spending cuts and regulatory policies; our high unemployment rate; and the challenges we face with a less-than-collaborative Congress.
The conclusion is simple: The outlook of international trade is highly uncertain.
The logistics environment already is feeling the impact of this environment, as evidenced by what seemed like an unending peak season in 2012. The recessionary climate in Europe and slowing demand from and within China spell double trouble for a steamship line industry that is already "under water" and is seemingly less than confident about its strategy and future market strength.
The result, I suspect, will be status quo in approach and further reaffirmation of carrier alliances. With the members of the Transpacific Stabilization Agreement committed to imposing significant rate increases from Asia to North America at the beginning of the year, and the pending threat of an East and Gulf Coast strike at year's end, shippers will be justifiably cautious about aggressively rebuilding inventory. 
As a result of all of these developments, I believe that near-sourcing analysis and planning will be a major theme for shippers in 2013.
With all of that said, there are several reasons to be optimistic. The auto industry continues to rebound, and homebuilding is beginning to contribute to economic growth rather than detract from it. There are two other promising developments: The Federal Reserve appears determined to maintain low interest rates until employment recovers, and there appears to be a new energy from our president and Congress for a major compromise. If elected officials have the courage to agree on the pro-growth strategic combination of spending cuts, tax reforms and tax increases, we expect the economy to react positively.
Visit Samuel Shapiro & Co. online.