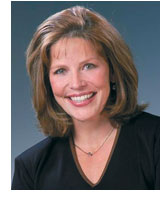 Trade expansion and labor issues are likely to be among the developments the retail industry will watch closely in 2013. Trade expansion is essential to ensuring retailers' ability to continue to meet the expectations of customers. Retailers will be looking to the Obama administration to open markets for U.S. consumers through the ongoing Trans-Pacific Partnership. President Obama has expressed his desire to see the TPP reach a conclusion in 2013. Its importance extends beyond the countries that are part of the negotiations, as it would leave a lasting imprint on the entire Asia-Pacific region and would set a precedent for global trade rules for years to come.
On the labor front, the makeup of Congress foreshadows little in the order of legislative activity on labor and employment issues. The Obama administration, however, is likely to move aggressively on a number of decisions that are likely to substantially interfere with the employer-employee relationship. Despite ongoing efforts to overturn the National Labor Relations Board's "micro-unions" decision, for example, the ruling is likely to see broader application in the New Year. The decision threatens workplace morale, productivity and the long-term professional well-being of workers.
On the labor front, retailers will begin the year eager to see the labor dispute at East Coast ports between United States Maritime Alliance and the International Longshoremen's Association resolved. Supply chain disruptions of this magnitude have the potential to cost billions and severely impact the U.S. economy. Retailers are monitoring the negotiations and are prepared to adjust accordingly.
Many uncertainties are on the horizon but one thing remains: Retailer operational strategies will continually evolve to meet the needs of consumers.
Visit Retail Industry Leaders Association online.
See all ARO Logistics-related content.