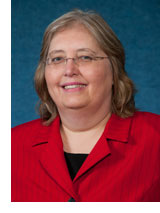 The biggest challenges facing the transportation and supply chain industry are capacity, capacity and capacity. Using the classic children's fairy tale Goldilocks and the Three Bears as an analogy, the ocean carriers have too much capacity, the truck carriers have too little capacity, and the rail carriers have just enough capacity.
The excruciatingly slow recovery from the Great Recession severely impacted carriers' capacity levels and rates. Ocean carriers continued to take delivery of previously ordered container ships, coming close to doubling capacity, but did not have the volume to fill them. Ships have been idled, routes curtailed, and rates have been extremely volatile and often don't even cover costs, resulting in losses in the industry.
Trucking capacity dropped by nearly 20 percent since the start of the recession, and, even with weak volumes, the industry is at 95 percent utilization. Motor carriers face a multitude of pressures that continue to drive carriers out of the industry and reduce capacity. Despite the tight capacity, new truck orders don't even cover replacement rates. Credit is tight despite available capital because of weak forecasts; truck rates haven't risen significantly despite higher costs; there is a shortage of drivers that's expected to get worse; and regulatory changes have reduced the productivity of the existing capacity and imposed higher barriers to entry.
Rail carriers continued to invest in equipment and track throughout the recession and recovery and are in position to pick up the extra volume as the economy improves. Rail has been successful with rate increases to cover rising costs. Intermodal has been the strongest segment of the transportation industry, and rail has gained some market share in shorter-haul movements.
The freight transportation industry is headed for a crisis as volumes grow. On-time deliveries already are suffering in the ocean arena, but higher shipment volumes will benefit them. Available truck capacity will have significant impact on our ability to move freight at the level of service we expect. Given that almost all freight moves on a truck at some point, it's imperative the trucking capacity issue be addressed in 2013.