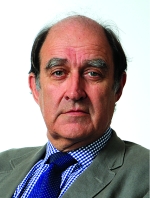 Container trades to and from Europe are showing little or no growth for 2012, but the situation is particularly apparent in the Asia-Europe trade.
For imports into Europe from Asia (east of Myanmar), the overall trade for the first three quarters of 2012 was down 3.7 percent compared to the same period in 2011. However, if we break down this regional picture, we find the situation to vary substantially. Imports into North Europe are down  0.52 percent for the period — basically flat, with no evidence of the traditional "peak season," while exports have grown 6.81 percent over the period.
Import volumes to the Mediterranean (including North Africa) show a drop of 11.14 percent to the West Mediterranean, and a decline of 5.58 percent to the East Mediterranean. This reduction is dominated by those countries that are practicing austerity programs. Cargo to France via Mediterranean ports was down 5.9 percent for the first three quarters of 2012 year-over-year. Cargo via Spanish Mediterranean ports declined 17.25 percent, and volume into Italy fell 21.28 percent. Imports into Greece were down 7.87 percent, while imports into Egypt grew 14.64 percent (although volumes in 2011 were low).
Exports from the West Mediterranean were down 3.14 percent, while those from the non-EU countries in the eastern Mediterranean were up 8.98 percent, predominantly driven by Turkey, which looks as if it will overtake Italy soon as the biggest exporter from the Mediterranean to Asia.
The prognosis for the Asia-Europe trade in 2013 would appear to be tied closely to what happens in the southern European countries of the EU. Until these economies are back on track, the likelihood of achieving the levels of growth recently seen in this trade would appear to be unlikely.
Lines will undoubtedly look at more carefully matching their capacity to volumes in 2013.