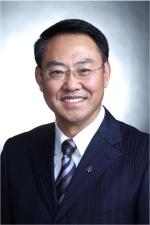 2012 was a year that saw carriers start to show some discipline as far as freight rates, despite supply and demand not being totally in our favor. The spot market between Asia and the U.S. saw quite a few rate increases, and while there has recently been some backsliding because of slack periods, a lot of these increases have stuck.
In 2013, carriers must continue practicing this discipline and extend this practice to negotiations with BCOs and with U.S. exporters. No customers like the words rate increases, but carriers are facing cost increases all over the board, and in order to continue to offer viable service and grow for the future, carriers must show a decent return on their investments.
While we cannot ignore the principles of supply and demand, the roller coaster ride shippers and carriers go through year after year based on this principle in the long run does not benefit either party. Experienced traffic managers when negotiating with their carriers want to know a lot of information besides just freight rates.
It's interesting to note that while shippers want to deal with carriers who can show clear plans of growth for the future, frequently, the carriers who do offer the most capacity are asked for reductions when the supply doesn't catch up to their capacity in a particular year. If carriers just built capacity for the here and now, global trade would be impeded. In order to build a fleet for the future, a carrier is going to wind up with a period where they offer more capacity than freight. In order to support a successful supply chain, forward-looking carriers should not be penalized by being requested to offer non-compensatory rate levels.
I am encouraged when I see freight negotiations stressing service levels instead of just rates. Shippers and carriers must work together to build a supply chain that can meet current needs and those of the future.
Visit China Ocean Shipping Company Americas online.
Visit Cosco Container Lines Americas online.