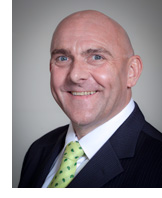 Amid rampant globalization and the never-ending pursuit of low-cost labor, supply chain ecosystems have become elongated, complicated and frustrated with challenges arising from velocity, volatility and vulnerability.
The most important impact for 2013 will be a renewed supply chain focus that will move beyond the traditional performance metrics of speed, cost and quality to incorporate much more emphasis on three critical Rs of supply chain: Regional, Rationalization and Responsibility.
Regional. With increasing labor costs (especially in mainland China), the volatility in oil prices and the trend toward regional free trade agreements, companies will seek to rebalance some of their supply chain complexity by adopting a more regional approach — "Made in Asia, for Asia," for example. Hence, some production will migrate closer to home, such as eastern Europe or Latin America. This won't be a mass migration, however, largely because of the well-established supply chain infrastructure, but also because the potential in the domestic markets in Asia is so enormous.
Rationalization. Within the third-party logistics sector, we will see increasing consolidation among and between logistics companies, at global and local levels, as providers seek to leverage scale economies, expand geographical footprints and further develop service offerings. Within the customer base, we'll also see more rationalization of logistics service providers' supply base, with companies reducing the number of outsourced partners to a handful of best-of-breed providers, likely specialized by geography, transportation mode or specific service offering.
Responsibility. Sustainable supply chains are firmly back on the corporate agenda, driven by confirmed trends that buyers are placing much more emphasis on the suppliers' perceived environmental reputation when making purchasing decisions — both for consumers and also in the business-to-business world. Environmentally responsible supply chains will incorporate particular emphasis on green initiatives, carbon footprint measurement, recycling and waste management programs. There could be progress toward the development of independent sustainability standards in the shipping and logistics sector for measurement and reporting of a supply chain's carbon footprint.