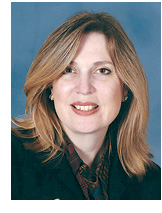 In 2013, we can expect resurgence in federal legislative and rulemaking activity that was on hiatus during the presidential election. The country remains sharply divided on an approach to addressing the deficit and the future course of our nation. As we face the fiscal cliff, many of us are doing back-of-the-envelope calculations on how the latest tax and entitlement reform proposals will impact our personal bottom lines.
Although proposals to increase taxes on the rich have gained traction, there is considerable disagreement on how the rich are defined and the potential economic fallout from significantly raising taxes on the very individuals who would likely curtail personal spending to adjust for higher taxes and decreased deductions.
The retail sector appears to have enjoyed a successful holiday season. National real estate markets are stabilizing and are showing signs of growth in certain markets. These factors are bullish for the cargo-handling industry, but the recovery is fragile and recessionary fears linger.
Whether the cautious good news from the retail and real estate sectors will have to suffice this year will depend on our federal legislators and the European Union. Some economists predict growth in the U.S. economy in general and in the key construction industry in particular. Such events combined with confident consumers would be welcome news for a cargo-handling industry still recovering from the world financial crisis.
Assuming the government saves us from the fiscal cliff, continued economic recovery and growth likely will result. Any such recovery and growth, however, must be compared to a new normal of lowered expectations. As a result, our marine-cargo-handling sector will need to seek operational efficiencies through economically and environmentally sustainable business models to reap the full benefits of modest recovery and growth.