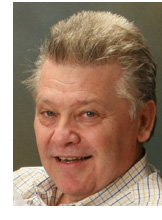 Two trends that will undoubtedly impact shippers in 2013 will be the rising costs of moving product and the need to improve efficiencies to control costs. This will force companies to look elsewhere for cost containment and improvement. These two trends are driving yet a third trend: the need to adopt technology as a catalyst of change for process improvement and cost control.
Though carriers offer their own technology solutions, many of these solutions offer limited value. How can they not? From a shipper's perspective, transparency and control of a supply chain isn't about transparency to a single carrier or a single mode. Instead, it's about managing orders, SKUs or items, regardless of the origin, across all carriers and across all modes. This can't be accomplished using a carrier-specific technology platform. 
Fortunately, a number of third-party technology providers offer all-encompassing solutions across carriers and across modes. Many 3PLs/forwarders also have rapidly adopted collaborative internet technologies and offer transaction-fee based solutions. Many of these solutions are economically feasible and put the forwarder in the position of acting as a 3PL and in some cases, a 4PL. The difference between the two third-party technology providers may come down to who manages the data and how the data is managed. This is an important issue to address when selecting a forwarder or third-party platform to manage the data in a company's supply chain.   
With companies rapidly adopting technology solutions, and enterprise resource planning providers moving into the supply chain technology field as a bolt on to their ERP solution, the important question may be how does the technology fit my company's business model? If it doesn't, look elsewhere. A growing number of technology platforms recognize success depends upon their ability to customize their offerings to match their customer's back-office requirements. After all, no two companies are alike.
Visit Jon Monroe Consulting online.