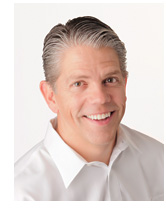 It's hard to read a magazine these days without reading about "Big Data." Various industries recognize the value of data management and data analytics, and ours is no different. Companies are realizing supply chain efficiencies and savings by tapping into the information available to them. The ability to recognize opportunities through data analytics has become a recognized differentiator.
Though most agree there is value in deciphering opportunities from data, many companies have a difficult time realizing these benefits. The two primary challenges revolve around having unstructured data residing in separate silos of information and not knowing how to analyze the data once you gain access to it.
The solution to the first challenge is data consolidation and harmonization. It's not uncommon in our industry to have data residing in many formats with many partners across the world. Even if an organization knows what opportunities could be available, it's difficult to be certain that one can leverage these opportunities if one can't see all pertinent information. The ability to consolidate data and have a view of information in a harmonized format regardless of the country, division or entity managing the specific transaction is imperative. The good news is that global trade management software providers enable this capability.
Once the data is available in a common format on a global platform, one must know what opportunities to look for. For this, one must have access to key information regarding trade preference programs, duty, taxes and shipping lane details to compare against what's being transacted. It's the combination of harmonized data and industry knowledge that enables you to identify opportunities.
The world is becoming more competitive every year, and companies that recognize opportunities by leveraging data and knowledge will become market leaders.
Visit Integration Point online.