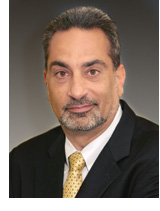 Many of the changes in the international supply chain brought about by the Sept. 11 terrorist attacks created negatively affected the free flow of goods into and out of the U.S. But we all "put our shoulders to the oars," formed partnerships with Customs and Border Protection, and the results have been very good, and very obvious: No direct terrorist incidents on U.S. soil since that infamous day 12 years ago.
And yet, after the pendulum swung so far over to the side of security, the importing and exporting regulatory environment is swinging back to the middle and toward a robust trade facilitation mind-set. In the middle of this sea change stands the Foreign Trade Zone Industry. 
The FTZ program not only levels the playing field, but states such as Texas and Arizona get a huge local tax incentive on top of the federal benefits, paving the way for new and expanding businesses. Even finished goods importers are profiting, establishing e-commerce and warehouse distribution inside FTZs to improve supply chain efficiencies and reduce transaction costs of importing.
So, why will 2013 be the Year of the FTZ? First, the governing board of the FTZ industry has reinvented the program with a new set of Regulations (15 CFR Part 400) that has revolutionized the speed and reduced the red tape necessary to apply for and secure FTZ designation.  Second, the FTZ board is keeping its promises in regard to approval timing. Most approvals are completed in 30 days. Even manufacturing approval (called notification of production authority) can be completed in as little as four or five months, with trade-sensitive cases taking longer. 
Last but not least, our friends at CBP, who administer the day-to-day oversight of the FTZ program not only are reworking their regulations, but the solution to the worst delay in most FTZ start-ups (the background check process) has been rolled out to more than 10 ports, and when completed will reduce the time necessary for those background checks from six to 12 months to two weeks.
When governmental regulations are written to free up businesses, to untangle companies so they can create foreign direct investment, spur local U.S. businesses to grow, prosper and export more efficiently, the government is doing its job well.