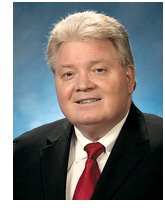 While companies will continue to focus on tight, yet flexible supply chains, it's important to turn our attention to a couple of areas gaining traction: mode shift and the implementation of the Automated Commercial Environment. By keeping these two issues in the forefront, companies can make the supply chain adjustments necessary to position themselves for growth.
Mode shift from air to ocean is happening and will continue to happen throughout 2013. Intra-Asia and North America inbound lanes have seen the largest shift from air to ocean and account for about two-thirds of the global modal shift. As a whole, shipping via ocean has improved in terms of reliability and flexibility. It has evolved into a more viable option for many companies. As green logistics play an increasing role in shipping strategy, ocean services also afford the type of environmental sustainability customers require.
Most economists are projecting modest growth in global GDP for the coming year. Growth in Asia is expected to remain as intra-Asia trade expands, boosted by regional trade agreements. The advent of new free trade agreements likely will change the distribution flow of goods across markets, as taxes and duties are mitigated or eliminated. But no matter what happens, both mode shift and the new ACE system represent positives for our industry.
Visit FedEx Trade Networks online.