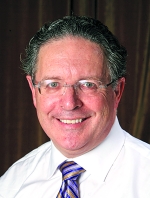 The "game changer" we have been championing for the industry for the past two years has been capital constraints. The tightness of bank lending combined with the challenges of raising equity, either private or public.
Nothing has changed; indeed, one might argue that the situation worsened in 2012. Bankruptcies abound, and the lending market remains very constrained. Private equity has stepped up to the plate to a large extent, but as a source of capital, it is somewhat fickle, driven mostly by distressed opportunities and also reluctant to pull the trigger at a time when markets are continuing in something of a freefall. No one wants to catch falling knives!
And now another "game changer" is on the horizon — the "eco-ship." Pressured to come up with more efficient designs, shipyards have created a new breed of vessels with significantly improved fuel and operating economics. The new container ships, for example, can deliver daily fuel saving of around 25 to 30 tons — a saving of anywhere from $15,000 to $20,000 per day. Combine this with the cheaper cost of construction — today a 13,000-TEU ship can be ordered for some $30 million to $40 million below the cost of the previous tranche of ships — and you are looking at ships that can give an effective operating savings of about $5 million a year.
If the world rushes to take advantage of the new designs, we could be confronted with an oversupply situation that will last well into the time my grandchildren come of age
(and I don't have any yet).
The financing constraints that may hinder the ability to proceed with large ship orders may yet be the savior of the international shipping market.
Visit AMA Capital Partners online.
Visit New York Maritime online.