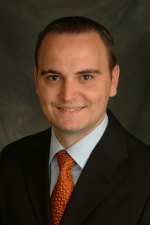 To use an oft-cited, but appropriate, metaphor, the global container shipping community continues to find itself in somewhat of a "perfect storm." Early 2012 optimism that rates had positive momentum has all but dissipated as the industry enters the crucial first quarter rate season for 2013. The macroeconomic outlook for 2013 does not inspire much confidence either. Anemic growth in the U.S. economy, fueled in part by continued uncertainty surrounding the so-called federal budgetary fiscal cliff, coupled with a persistent eurozone debt crisis, is expected to produce only modest growth in volume. While aggressive orders for mega-vessels have slowed, the industry still faces a significant overhang of tonnage scheduled for 2013 delivery. Most analysts agree tonnage growth again will outstrip volume increases, producing a rate environment similar to that of the last couple of years.
To sustain their balance sheets in a market where even the top carriers have seen debt levels double in recent years, companies will need to focus on curtailing costs and monitoring liquidity. We are likely to see increased activity trimming or divesting non-core activities to generate additional cash. We are also likely to see more carriers looking to restructure their balance sheets to deleverage or extend debt-repayment schedules. This might open the door to increased participation by non-traditional shipping investors such as private equity and hedge funds.
For shippers, this will be a double-edged sword. On the one hand, they should expect another year with a favorable rate environment. On the other, they should expect increased supply chain volatility as carriers continue to slow-steam, trim service offerings and look for creative ways to increase profitability.
All in all, how companies make it through the stormy seas ahead will depend on their preparation and resolve.